AlphaPolis has announced the launch of the famous Light-Novel Adapted Mobile game, Re:Monster (リ・モンスター)〜ゴブリン転生記〜). The game is currently available in Japan's Google Play Store. If you like strategy games, this may be one of the more challenging mobile games out there!
Re:Monster: Goblin Reincarnation is a strategy game based on the famous Light-novel, Re:Monster. Players will follow the story of Tamokui Kanata who has been reincarnated as a member of the weakest race, a goblin named Rou. However, Rou has retained his previous life's memories, as well as an ability that allows him to gain strength and abilities from eating. Follow Rou's adventure in the game as he parties up with different characters and fend off powerful monsters!
The game is simple to pick up yet difficult to master. Players, with the party will defend a 3×3 board area from monster's attack. You will only be allowed to manoeuvre within this 3×3 box while the enemies approach you. As you progress further into the game, Monsters can come from all four different directions, constantly putting pressure on your party. It is up to your players to strategically move your party and tackle the dangers.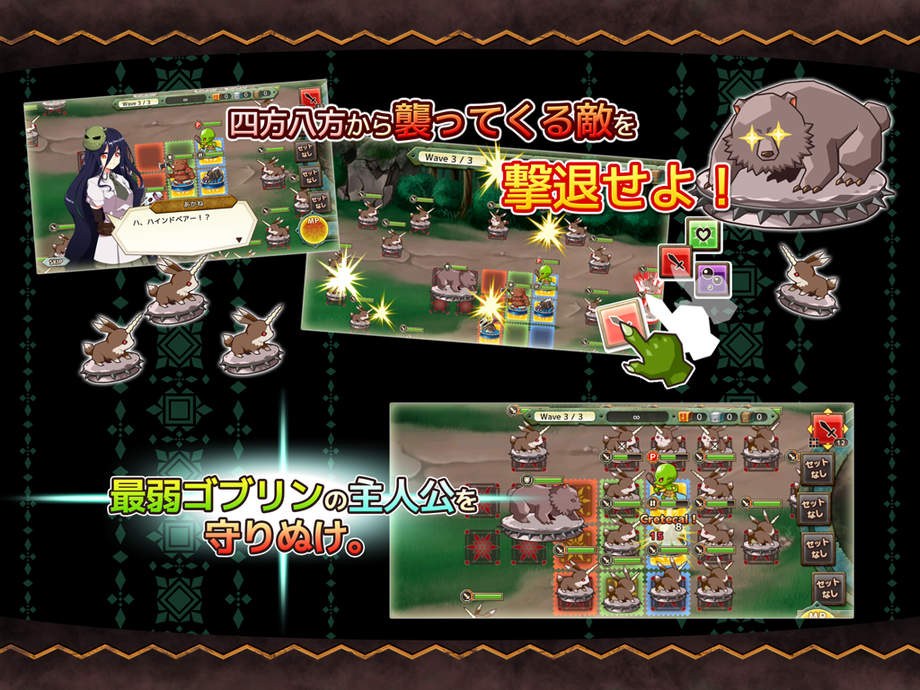 Publisher
AlphaPolis
Platform