It's been awhile since I've played a Rockman game and definitely a first on the mobile platform. Rockman Go GO is a casual endless runner published by JENOI CO., Ltd slightly less than a week ago.
The game plays similar to Temple Run, where players have to dodge left, right and jump to avoid obstacles. However, being Rockman, players can also shoot to remove some of the obstacles. Players will be able to acquire buffs or HP pots by destroying obstacles with your cannon.
There are also boss stages in the game. When the player reaches the boss, the road will split from 3-way to 5-way. Dodge the boss's attack and fire your cannon to kill it. It's like playing Pong in a 3rd person view.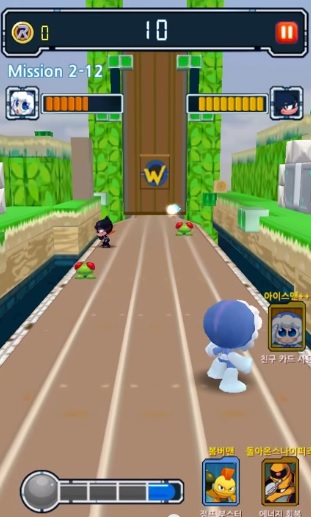 Not sure if it's the early stages or the game running slow on Android, the character's running speed does feel a little too slow for an endless runner. This makes it a little difficult to jump over obstacles (at least for me).
If you like Rockman or Endless Runners, Rockman Go Go is definitely a good casual game for past time.
Publisher
JENOI CO., Ltd
Platform
Android Link
Download APK from QooApp
Language
Korean