Ateam has recently released their new mobile game based on the 3 Kingdom era, Sangokutaisen Smash! (三国大戦スマッシュ!). The game is out on both iOS and Android, if you like Sling-shot based games, read on to find out more!
Sangokutaisen Smash! is a sling-shot game based on the 3 Kingdom era. The game plays very similar to Monster Strike with the exception of more thrash units to clear. Coupled with imba skills and flashy graphics, the game somehow makes you feel like a Super Saiyan, smashing through hoards of enemies.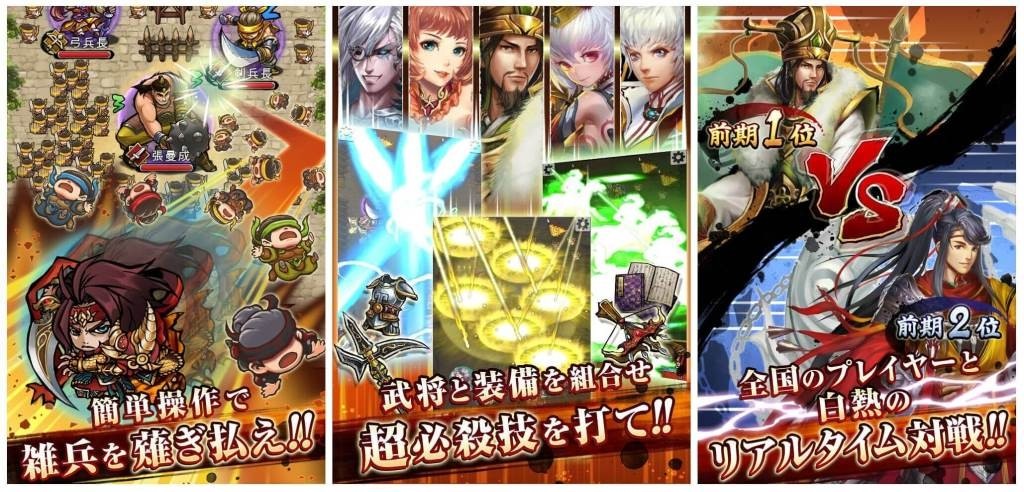 The game also has a PVP system which I have not tried due to my half-hearted re-rolling of the game for the past 3 days (so busy with ffrk's guide). I did managed to get a 5* Xiao Qiao thus I now finally can find the time to force you guys to play with me. To reiterate the point on PVP, there is a National (Japan) ranking in the game, all the more you should play and thrash the… okay never mind you get what i meant.
Sangokutaisen Smash! is out now on the Japanese Play/App store. Use my friend code : 660670774 to get 5 free gems.
Publisher
Ateam
Platform
Android Link
iOS Link
Language
Japanese