Netmarble Games has recently started the Close Beta Event for their next Global Mobile game, Seven Knights. The game is quite popular back in Korea and was graphically one of the best back then. If you're a fan of Korean Monster Breeding game, read on to find out more!
Seven Knights is a turn-based RPG game where like most other games of the same genre, combat is automated and players can choose when to cast their skills. Players will take on the role of a brave warrior who will battle nasty monsters and bring back peace to the land of Ladenberg. The game has one of the most flashy skills I've ever played for a mobile game and graphically, its also one of the better ones I've played. As for the storyline, since I have not played a lot, I can't really comment on it but the prologue was quite interesting.
[FEATURES]
LIMITLESS 3D BATTLES
– Enlist teams by combining hundreds of heroes for powerful combinations
– Immerse yourself in Dynamic Effects and Diverse Skill Animations
STRATEGIC PLAY
– Power Up, Rank Up, and Gear Up to prepare your heroes in their quest for Ladenberg.
– Customize your Team's Formation and manage Skills to strategize for the upcoming battles.
NUMEROUS GAME MODES
– Adventure Mode: Conquer the Continents as you train your heroes!
– Battle Mode: Duel with other players to prove your worth!
– Celestial Tower: Challenge to your limit as you battle levels of increasing difficulty!
– Daily Dungeon: Gain a variety of Hero Supplements when you show your strength.
– Castle Rush: Cooperate with your guild mates to earn the honor of being the Best Guild!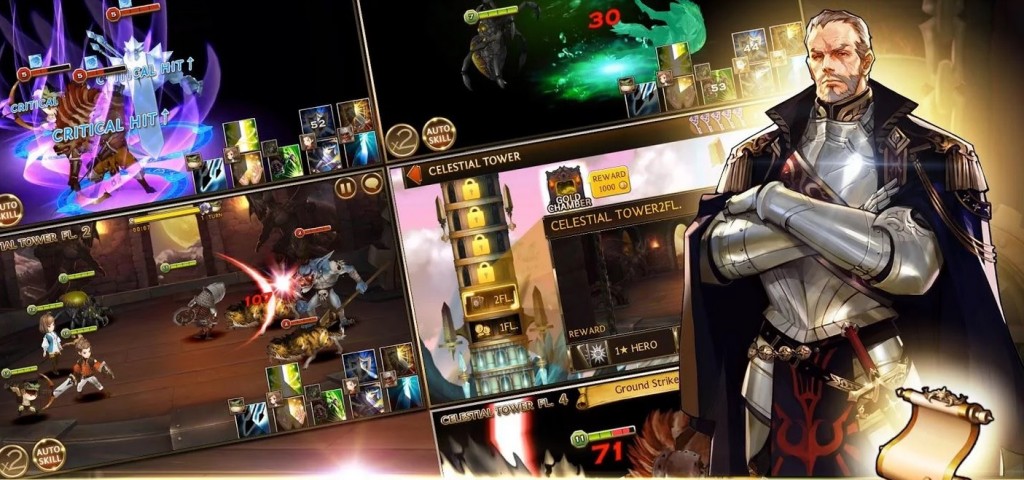 Close Beta Period : 17th June – 30th June
Seven Knights will be on Close Beta until the end of the month. Data will most probably be wiped. However, if you want to get a taste of the game first, you can participate the Beta by following the instructions below:
All you need to do is join the Global Community on Google+ (https://goo.gl/gxRwlf) and then, download the game from the link below!
(https://goo.gl/rZLevh)