Netmarble has announced the latest update for Seven Knights is here! Many new contents were added including the 8th Territory, new characters including Ace, the first of the Four Lords, new costumes and many more! 
1. Brand new Heroes in the 8th Territory: Coco, Catty, Jin, Lina, Daisy and Rei!

2. First of the Four Lords, Ace!
Ace had inherited the territory from his parents after they passed away, and though he was unskilled at first, he learned quickly and mastered the usage of the Leader's Sword, he assembled an army to rule the lands and became the true lord of his domain.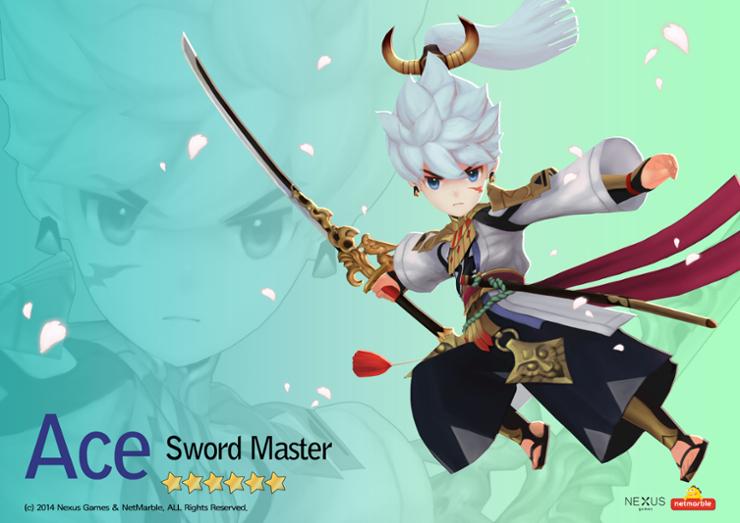 3. Hero Acquirement Chance Increase!
During 04:00~06:00 and 10:00~16:00 (UTC+0), your chances of finding Kris, Daisy and Rei are higher in draws!
4. A whole new domain to explore! The Bloomvil of continent Aisa!
You can access the new lands by tapping on the Moonlit Isle icon at the bottom right corner of your regular adventure mode.
Meet new characters and stories, and stack up your keys because the new domain takes two keys to enter the adventure each time.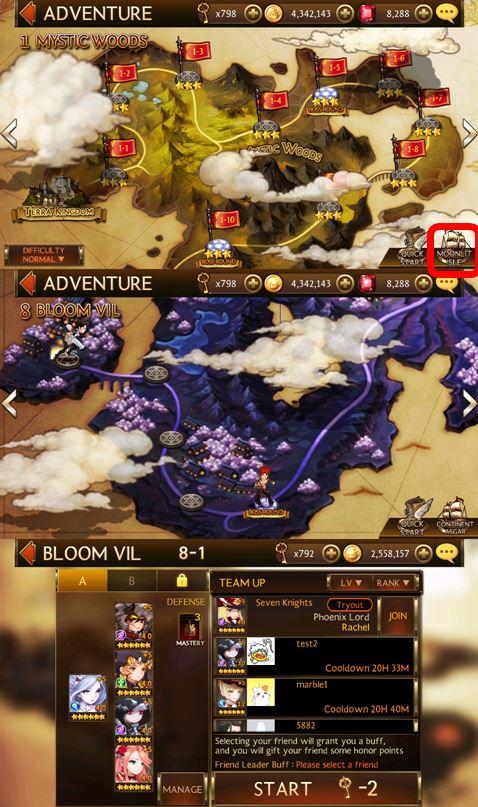 5. A New 7-day Check-in Event!
Rudy is coming to you, and he has prepared heaps of check-in rewards!
From 3rd December after the update until the update maintenance update on the 31st December (UTC+0), you only have to check-in 7 days to claim everything Rudy has to offer!
The rewards given on each day are as follows: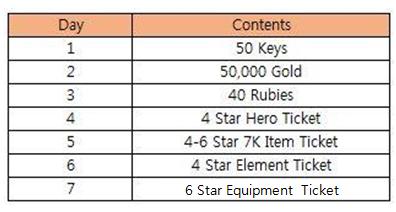 6. New Costume Updates!
Costumes for Lina and Espada, both rendering +100 HP, +20 Atk and +10 Defense!
These are available at 200 Rubies from the Costume menu in your lobby!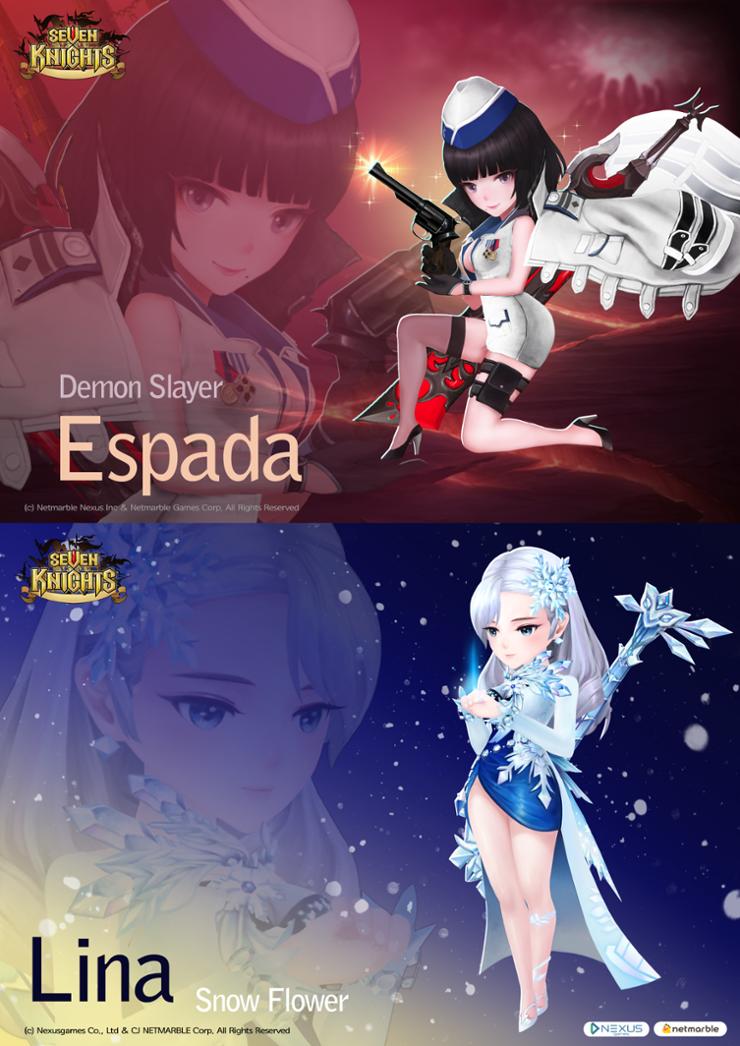 7. New Quest Added for Perfect-Clearing the 8th Territory!
The reward is an amazing 6 Star Hero, so ensemble your best team and go!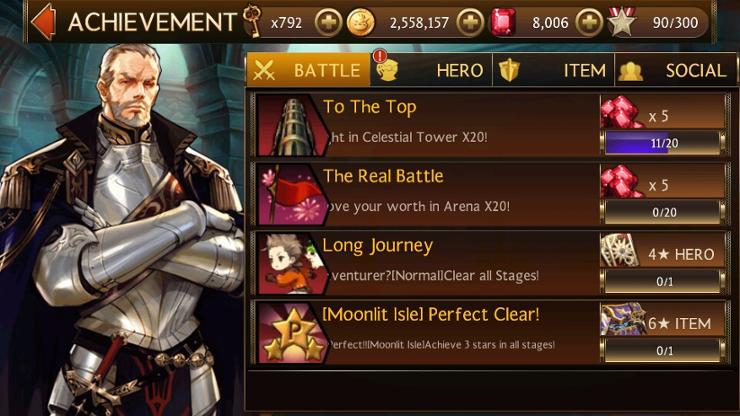 8. Additions to the relationship diagram
Relationship statuses have been added to the diagram in the Hero Info menu.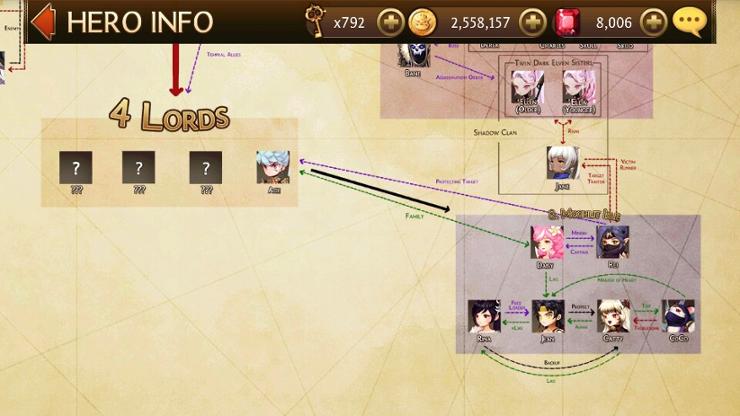 9. New items added!
Heaps of new items is added in this update! You can check the details in the item info section.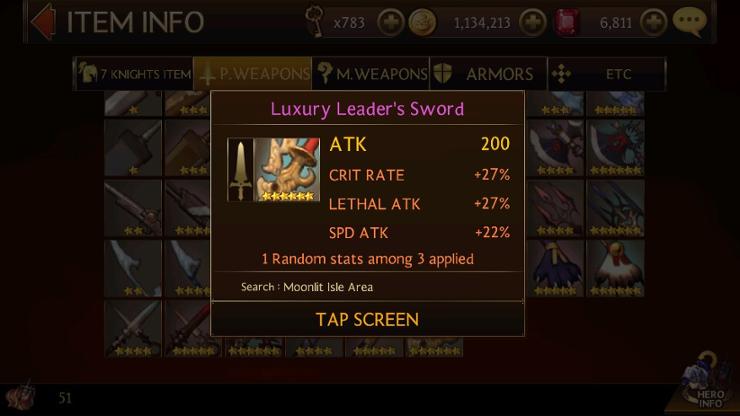 10. Reward Changes for the Arena
The number of Rubies rewarded for certain tiers of the Arena!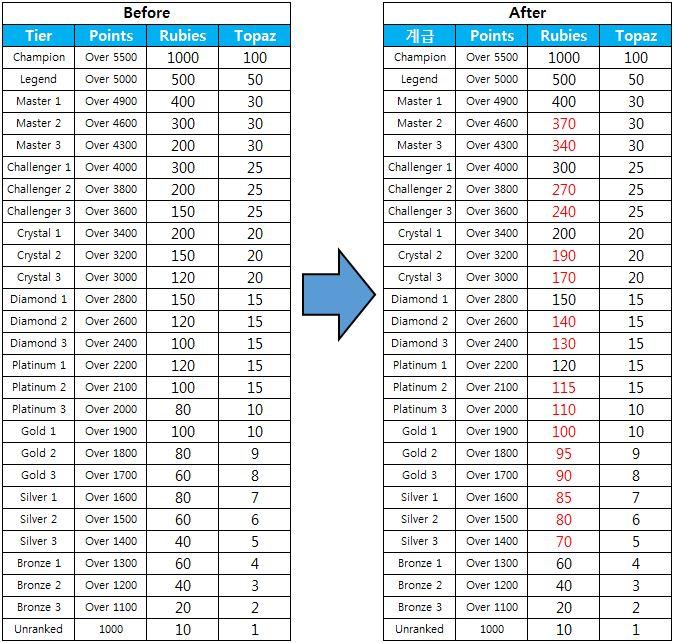 You can read the original patch notes here.