Ever wanted to play a game with all favourite Game Characters in it? R2Games have recently launch Shards of Magic, a RPG mobile game with tons of character that looks strangely familiar. Read on to find out more!
Let me start by saying this. If you're the kind of person who cannot accept your favourite game or character being used by another game, or, you hate clone games,  you can press the back button now and skip this article altogether. However, if you are the kind of player who likes the idea of game "mash-ups", you'll definitely want to give the game a try. Let's face it, which game isn't a copy of another these days.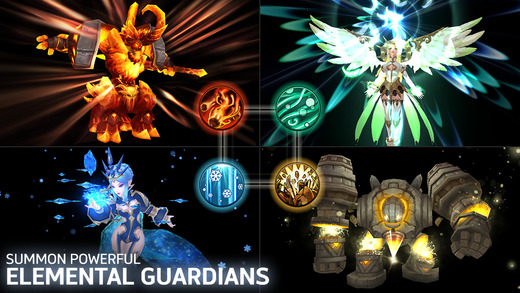 Shards of Magic is a turn-based mobile game. It seems to be a combination of Summoners War plus DotArena kind of game style. So far, the story's been interesting with surprisingly good voice-overs.  Discover an exciting, fully fledged campaign spanning over 350 stages, each with three different difficulties for additional replayability. Collect and choose from hundreds of heroes, each with an array of various devastating skills to aid you on your journey.
Now for the sensitive topic. So far, I've found heroes that are closely similar to many other games such as Seven Knights, Dota, Diablo, Final Fantasy, Summoners War and many more (let me know what you found). However, I must say the developers did put in a lot of efforts in the game's sprite and overall landscape design. Character details are good and not just some slipshod drawings. Many of these games which I believe they drew reference from, are non-3D games. To be able to make them 3D and put not letting it look lacklustre is quite impressive.
Features:
* Explore Abundant Content *
Expansive, fully voiced campaign mode featuring 350+ stages, and over 280 unique, battle-hungry heroes to collect and upgrade as your RPG adventure unfolds.
* Experience Strategic Gameplay *
Exploit the enemy weakness by varying your team setup. Pair the right party members for synergy bonuses and maximum power boosts to gain the edge over your foes.
* Compete in Dynamic PvP Combat *
Prove your skills in battle against other players. Rise to the top of the leaderboards in numerous compelling duels against rivals from all over the world.
* Discover Thrilling PvE Action *
Join in on daily world boss raids, master challenging endless dungeon modes, and more! Earn rare loot to gear up for your adventures.
* Play Together *
Team up in demanding server-wide boss raids, join guilds for special events, hire veteran players to aid you in battle, support your friends, by sending them energy or stamina, and much more.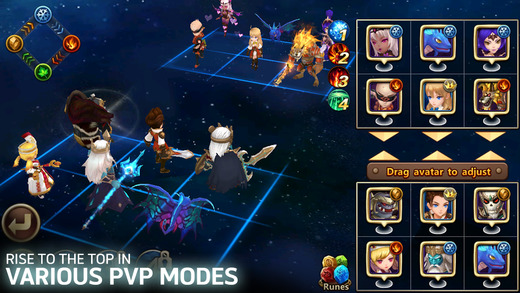 Now for the other sensitive topic. Yes, this is a VIP-based game which I know many of you do not favour. Over the years I've learnt to accept it and now it doesn't really bother me anymore as long as the game is good.
Shards of Magic is available now on both the App and Play Store. Try the game with an open mind and who knows, you may like it!
Publisher
R2Game
Platform