gumi Japan has announced the launch of their latest mobile game, Smash & Magic (スマッシュ&マジック). Players can now download the game from Japan's App or Play Store.
Smash & Magic is a mobile RPG where Players flick your characters and smash the enemies to deal damage. On first look, this may seem like a typical slingshot game however, there isn't any "Pull-back" motion. Instead of "sling-shooting" your characters, you will just be "flicking" your characters forward to the desired direction.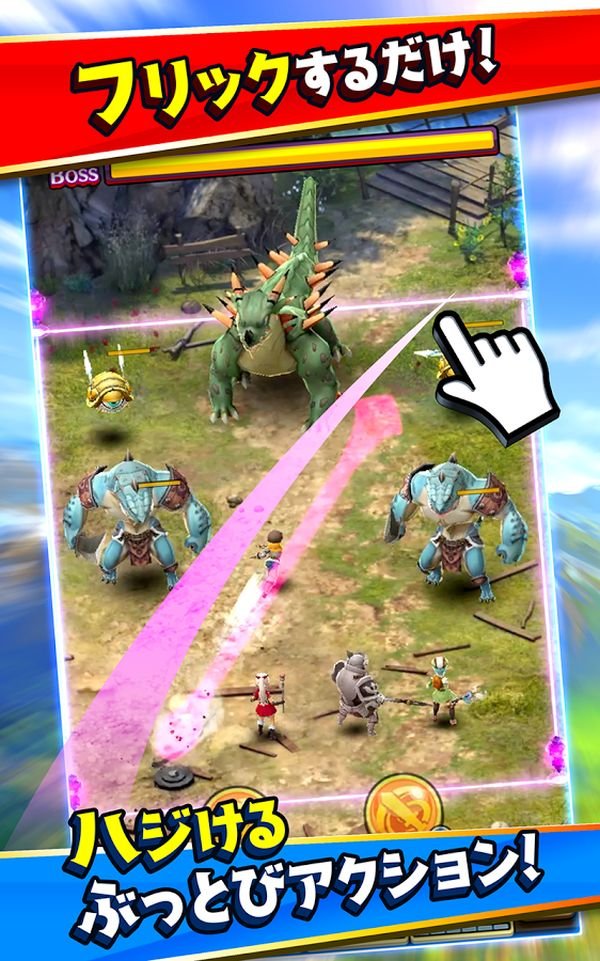 Other than the difference in control, the combat mechanics remain the same as you'll want your enemy to touch your other teammates as many times as possible to deal extra damage to them.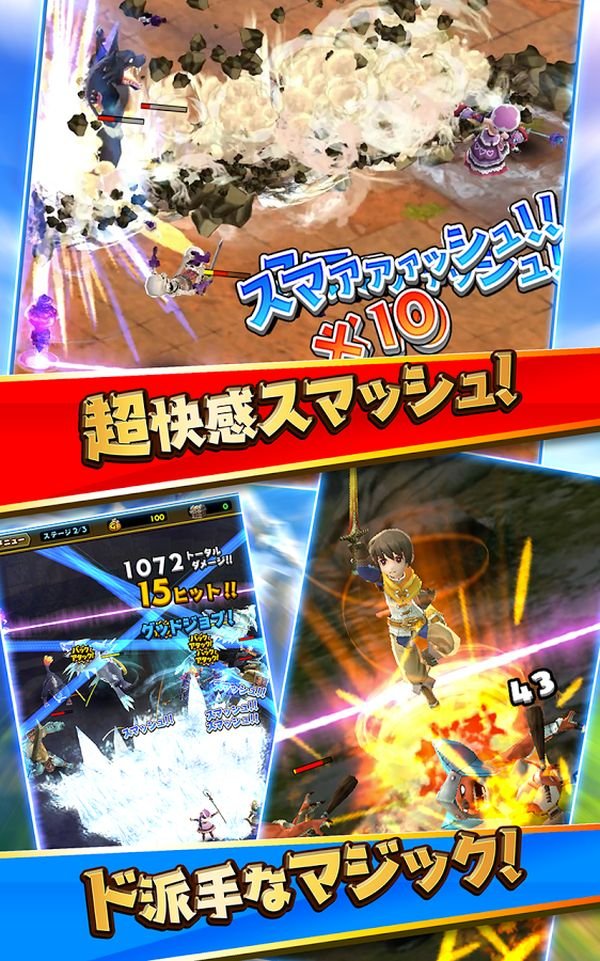 Alternatively, you can trigger your character's skill before flicking them to deal additional damage or effect. Graphically, the game looks really good on my iPhone 6s. Skills are flashy but not overwhelming. The character models look really good on the retina display.
The game supports up to 4 Players co-op where you can party up to defeat challenging events.
The good/bad news about the game is that it does not have any Energy system. It's good because Players can keep playing the game but for me, games without energy system tend to have more difficult events.
Publisher
gumi Inc.
Platform