GameBank has announced the pre-registration for their latest MMO Mobile game, Soul Gauge (ソウルゲージ). If you like Dungeon-based MMO games, you'll definitely like this one!
Soul Gauge is a room-based or dungeon-based MMO Mobile game where players will party with 3 other players to tackle different dungeons. The game uses 2D graphics and is played a little similar to Dungeon Fighter Online.
Players can choose between 2 camps; Lapin or Etra. Players from opposite camps can participate in PVP which comes in the form of battlegrounds. The 2 camps will fight dominance in the world of Soul Gauge, vying for more land space.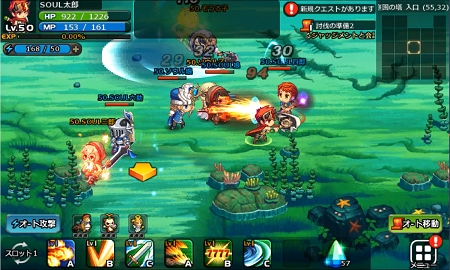 What is a MMO without raid bosses? In Soul Gauge, Players can party with 3 other members to form a coop and battle raid bosses. There are over 100 different skills for players to mix and match, forming your own combos to effectively take down these bosses.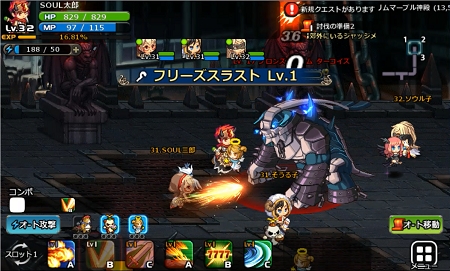 Pre-register for the game now and be part of the milestone reward scheme.