About a month after it's soft launch, Electronics Arts has finally launch it's latest Star Wars themed mobile game, Star Wars™: Galaxy of Heroes. The game is available on both App and Play Store. If you're a Star Wars fan, you definitely don't want to miss this.
It's the season of Star Wars as Episode VII, The Force Awakens come to our theatres on December 18. All kinds of Star Wars themed Mobile game, PC game, merchandise and what not are rushing to take our monies off us.
Star Wars™: Galaxy of Heroes is a simple turn-based RPG game played with all your favourite characters from the franchise. Characters from the Light and Dark side will each have its own different story mode. Players can only party the relevant Dark or Light character and bring to their own camp's story mode. As for PVP and challenges, players can mix and match both Dark and Light characters to form your own party.
To be honest, the overall gameplay mechanic is very similar to most Chinese mobile games (DotArena). You'll be able to upgrade your characters when it's fully equipped, you can raise the rarity level by collecting shards. Gacha is a mix of items and characters, while more game modes are unlocked as you level up. One thing's different though, max rarity is 7 Stars!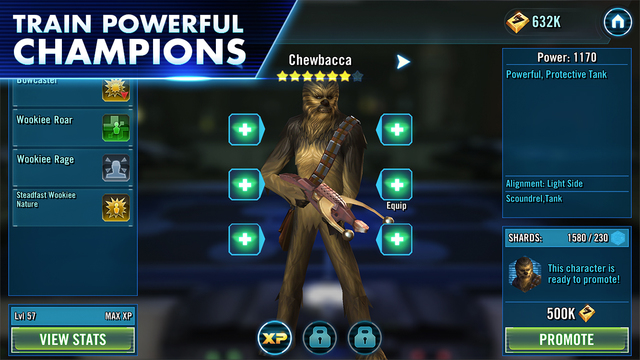 Graphically, the game looks really good with all the Star Wars theme. I'm not a hardcore Star Wars fan but the game is surprisingly quite addictive.
Star Wars™: Galaxy of Heroes is out now on your local App and Play Store. Get it now and let's meet in the PVP arena!
Here's a short gameplay video:

Publisher
Electronic Arts
Platform