Crunchyroll Games has announced the launch of their latest mobile game, Starsteel Fantasy. Players who are interested in the game can now download it from your local App or Play Store.
Starsteel Fantasy is a simple match-3 RPG with Anime-looking heroes for Players to collect. Create your team of 4 heroes and tactically attack enemies in gem-swapping combat. Complete various puzzles each with various win objectives in strategic turn-based combat. Cast spells and unleash ultimate attacks on dragons, bandits, and even menacing slimes.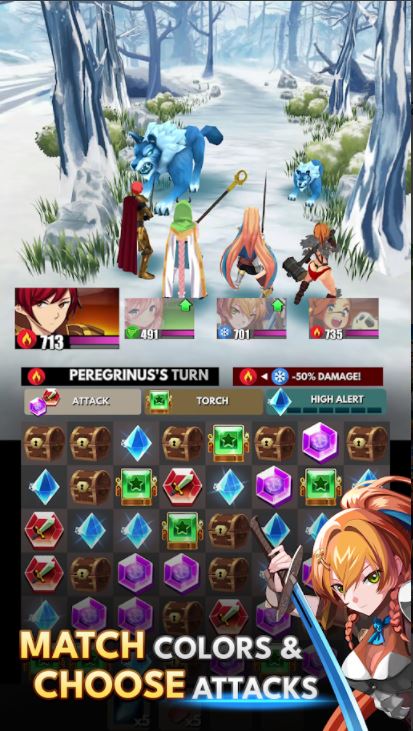 Besides matching gems, Players can also build your own Kingdom and acquire useful resources that can help increase the combat abilities of your party.
Publisher
Crunchyroll Games
Platform