It has been a disappointing first half of 2016 in the Japan mobile games market so far. There were many games launched that did not live up to expectations and the hype. Certain games were also delayed multiple times and have their launch dates pushed back.
Now that we're almost two months into the second half of 2016, the JMobile games market is still moving slowly with only 3 major releases. I'm wondering if all the developers have went on to play Pokemon Go and neglected their own games!
Unlike in the Western mobile games scene, things have been very competitive. Last year's top Publishers have been dominating the first few months of 2016 while currently trying very hard to remain in the Top 10. I'm pretty sure you guys have an idea who's currently topping the charts in 2016.
While we wait for more new interesting games to release over the next few months, let us recap 3 Jmobile games that disappointed us.
1. Samurai Rising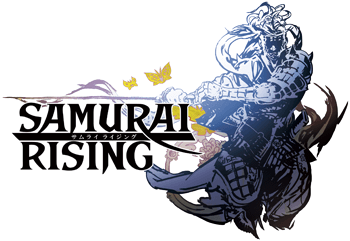 Square Enix's Samurai Rising is probably the biggest flop so far. The game was hyped over many months and was thought by many people to be SE's next Triple-A mobile game. However, as of all greedy Gacha-based mobile games, the game started to become difficult at the early stages especially if you do not own a 5* unit.
To be fair, the gameplay was decent with it's "1-finger to play" mechanic and flashy skills. Graphics are good but it heats up your phone pretty quickly. Overall, I think the game did not live up to expectations mainly because of it's Gacha system and difficulty level.
2. 12 Odins
This is a great example of an over-hyped game with constant launch delays. 12 Odins was first announced in the first half of 2015 and was expected to launch in the 3rd quarter. The game had multiple delays and eventually launched in January this year.
The class system in the game reminds me of old-school MMORPG which was a good thing but, the weapon gacha system makes it difficult for Players to play the class that they want to play. Instead, you'll end up be playing the class that you managed to pull a good weapon for. Maybe I'm just bias towards weapon gacha based mobile games.
3. One Piece Thousand Storm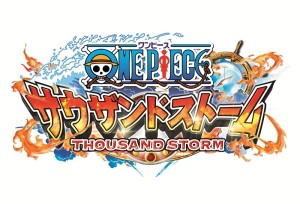 After the success of One Piece Treasure Cruise, Bandai Namco wanted to bank in on another One Piece game but did not quite make it. One Piece Thousand Storm actually had a good start, topping to charts for multiple days and achieving their first 1 million downloads in less than a week. However, the good results lasted only for slightly more than a month before people started bailing out.
One Piece Thousand Storm did not have a Stamina System. At first, people might think that it's a good thing until they realised that the game becomes too grindy. Players will need to constantly grind the same stage over and over again to maxed out the unit's Rarity level and Skill level. Eventually, you'll just be doing the same thing week after week (with different enemy sprites) for any new released units.
---
As we gear up for Tokyo Game Show in 2 weeks, let us hope some publishers can surprise us and show us some Triple-A mobile game that we can "whale on" for the last 4 months of 2016.