I've compiled and organised all the monsters with Leadership skills into the different charts below. This is to help you plan your team and save you the hassle of going through the Monster book 1 by 1.
Note:
1. The skill descriptions are according to the in-game descriptions.
2. I've separated the monsters according to their buffs and elements
3. The "Awaken" field shows if the monsters needs to be awaken to acquire the Leader Skill
4. The "ticks" on the PVP/PVE fields shows that the Leader Skills are limited to either environment.
New Monsters (Patch 1.2.1)
Attack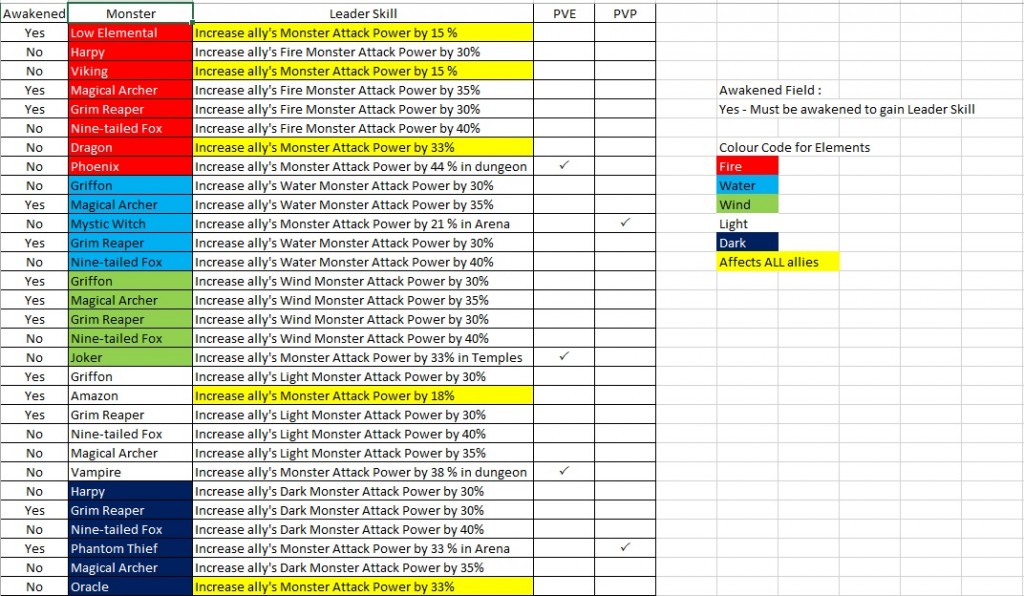 Attack Speed
Critical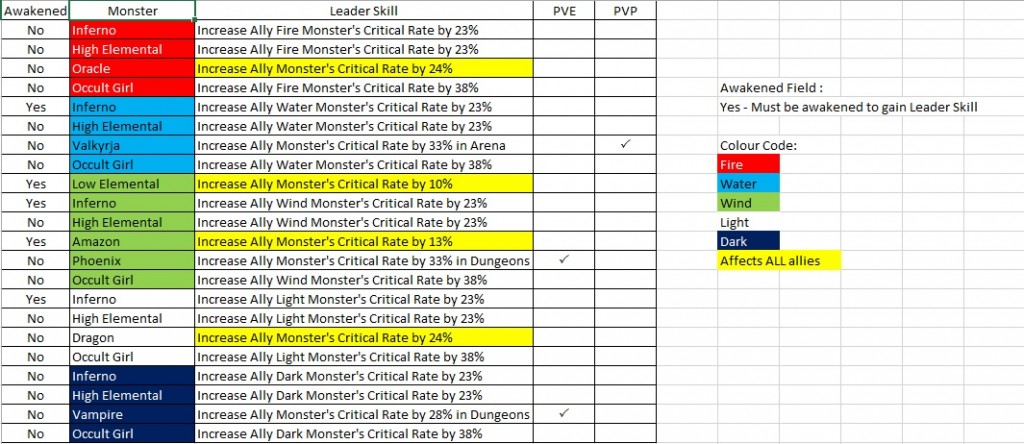 Accuracy
Defense
HP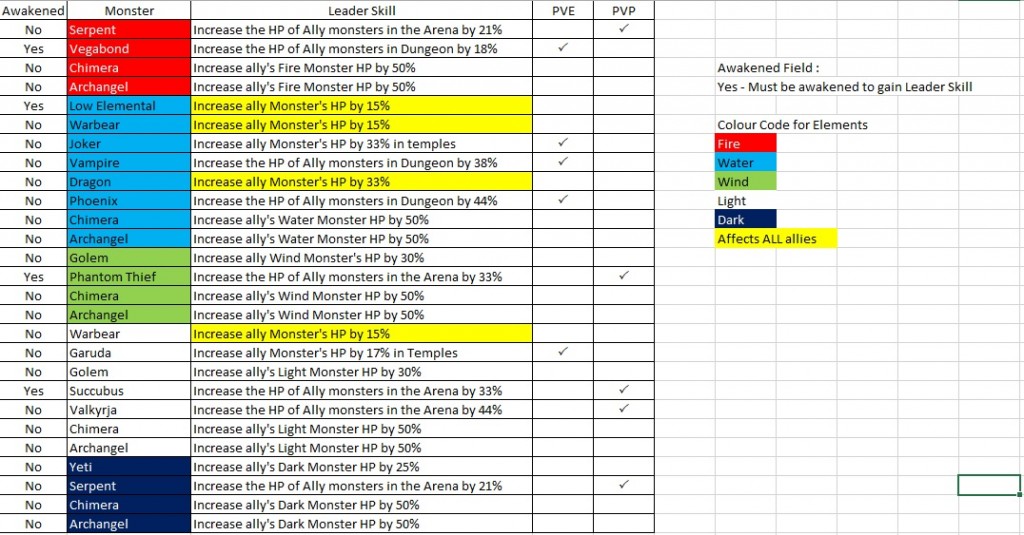 Resistance