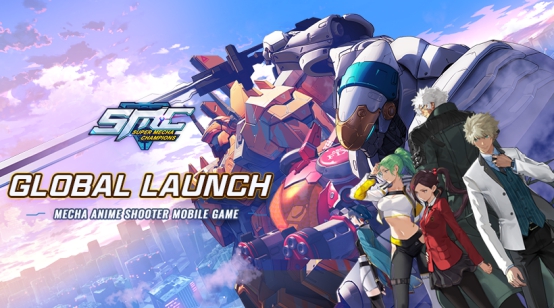 NetEase's first mecha battle mobile game has been launched officially on Google Play today! Since being launched on App Store for ios, SMC has sparked a boom among game players and having been strongly recommended by over 100 countries' App Stores.
Today, Super Mecha Champions is launched on Google Play, sharing the same server with ios users, which means that iOS and Android users can match freely to compete fiercely to be the last fighter standing in Mega City Alpha, the dream city of mecha.
The game chooses the most popular battle mode from Playerunknown's Battlegrounds. The game mode supports a maximum of 100 players to compete in a single battle, searching fancy weapons and hi-tech, enhancing mobility and strategic gameplay, competing to be the last player on the field. Players can summon their own exclusive mecha by accumulating energy. The shapes of mecha are fairly powerful, and the shapes of characters have advantages of mobility and hiding, the freely switch between these two shapes makes the game more strategic.
Last but not least, the game innovatively designs cool and changeable weapons as well as wonderful vehicles. They are very close to the future world and greatly increase the mobility and strategy in the game, making the battle more exciting.
The game breaks the barriers between Android and iOS, players from two systems can play in one server. You can invite your friends to play no matter they are ios or Android users. It has drew the players across the globe closer, and you are able to make more friends who share the same interest just at home then indulge your passion together in the dream city of mecha.
During the Fireworks Festival, a series of events were held in the game. Join Super Mecha Champions now and come for the most splendid festival in Japan with players across the world, please enjoy the most gorgeous fireworks in Midsummer Night!
Publisher
NetEase
Platform