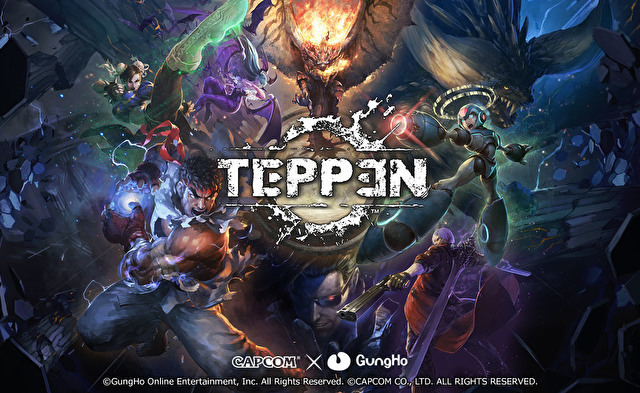 Capcom together with Gungho have announced the launch of their latest mobile game, Teppen. Players from the NA region can now download the game from your local App and Play Store. The Asia and Japan version be released in the near future.
Teppen is a card battle game based on Capcom's IP characters. These includes characters from Monster Hunter, Street Fighter, Devil May Cry and Resident Evil.
As for the gameplay, Teppen is like a mixture of Hearthstone with some Tower Defense element. The card designs are very similar to Hearthstone and Shadowverse however, the playing board is different. Instead of the top down view, Teppen uses the Left-Right view similar to most fighting games.
The actual "combat" phase is definitely the most unique point of the game. Instead of the usual "turn-based" concept, "combat" in Teppen is based on real-time. Players can only summon 3 units at any one time on the board and your units will automatically attack once the Action Time Bar reaches the opponent's playfield. Since everything is in real-time, the game is actually more fast-paced and exciting to play.
Publisher
Gungho
Platform