gumi Inc and NIS America present the biggest, over the top, collaboration in the history of the Netherworld. From September 6th to October 3rd, join this wacky cast of Demons as they search for the way back home, or maybe conquer Babel along the way.
Gain the upper-hand over your enemies by summoning these powerful Demons from the Disgaea franchise:
Killia
Seraphina
Red Magnus
Laharl
Etna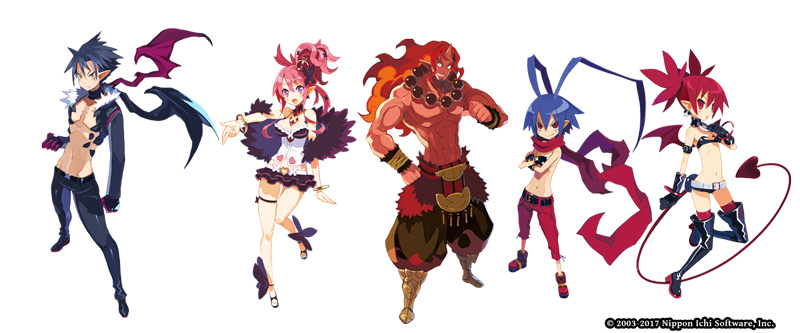 During this collaboration, get a chance to summon three special THE ALCHEMIST CODE characters in their Disgaea versions:
Log in anytime during the collaboration period to get the adorable Usalia for free! Additionally, play through the collaboration quests to earn Prinny shards to summon the lovable Prinny into your team.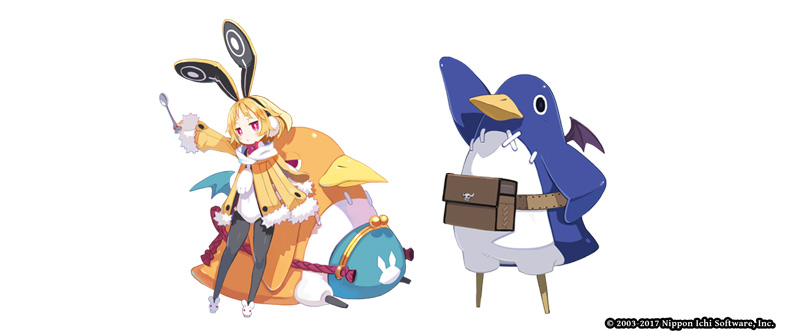 Disgaea Collaboration Events
Disgaea Collaboration Quest 1
Join Killia and his companions as they look for the way back home, and help Rin to look for friends along the way! What kind of shenanigans and mischief will these Demons get into?
Disgaea Collaboration Quest 2
Torn between the choice of serving Enta and Laharl for eternity or become Rosa's new pet, which side will Prinny choose? Is Babel going to be safe with the Overlord roaming around?
Veda Tower X Item World Collaboration
For a limited time only, get to explore and climb Disgaea's famous Item World in THE ALCHEMIST CODE's Veda Tower. A special Veda Tower with totally new 100 Floors to complete and master! Clear the first floor of Item World and obtain the event-only gear Trapezohedron!
Note: Press Release provided by Publisher