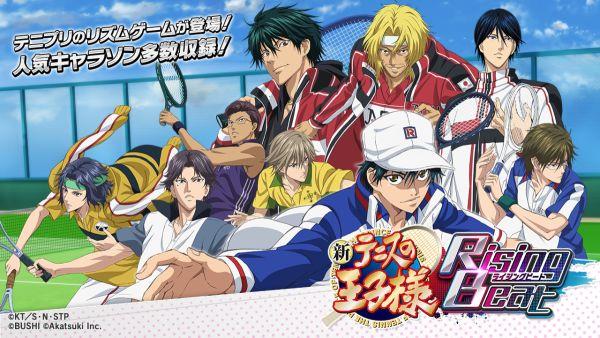 Akatsuki Inc. has announced the launch of their latest mobile game, The New Prince of Tennis: Rising Beat (新テニスの王子様 RisingBeat). Players who are interested in the game can now download it from Japan's App or Play Store.
The New Prince of Tennis: Rising Beat is a Rhythmic mobile game. As you can see from the gameplay video above, there are 4 Buttons to tap on when the ball reaches near the racket.
Besides playing with the music, Players can decorate your very own Clubroom with all kinds of furniture provided by the game. Also, you can increase the relationship with your Players to increase their stats. When your Player's stats increases, you'll be able to score more points during "battle".
Publisher
Akatsuki Inc.
Platfrom