Joycity's mobile game, The War of Genesis: Battle of Antaria, is open for pre-registration globally. First to be released in the popular, long-running The War of Genesis SRPG series, this roleplaying strategy game features collectible heroes, Machina companions, airships, a wide range of customization options, alliance battles, and more. Collect, Customize, and Conquer!
Those that pre-register will be gifted beneficial in-game goods to assist them in their journey within the land of Antaria at global launch. Pre-register on Google Play for an additional 100 Diamonds. Reaching one million pre-registrations will grant everyone a special heroine named Silver and a bonus package filled with items worth up to approximately 200 dollars. An additional Facebook Like Event is in session, each milestone granting an abundant amount of Diamonds, Eld, Stamina, Spirit Stones, and Summon Stones.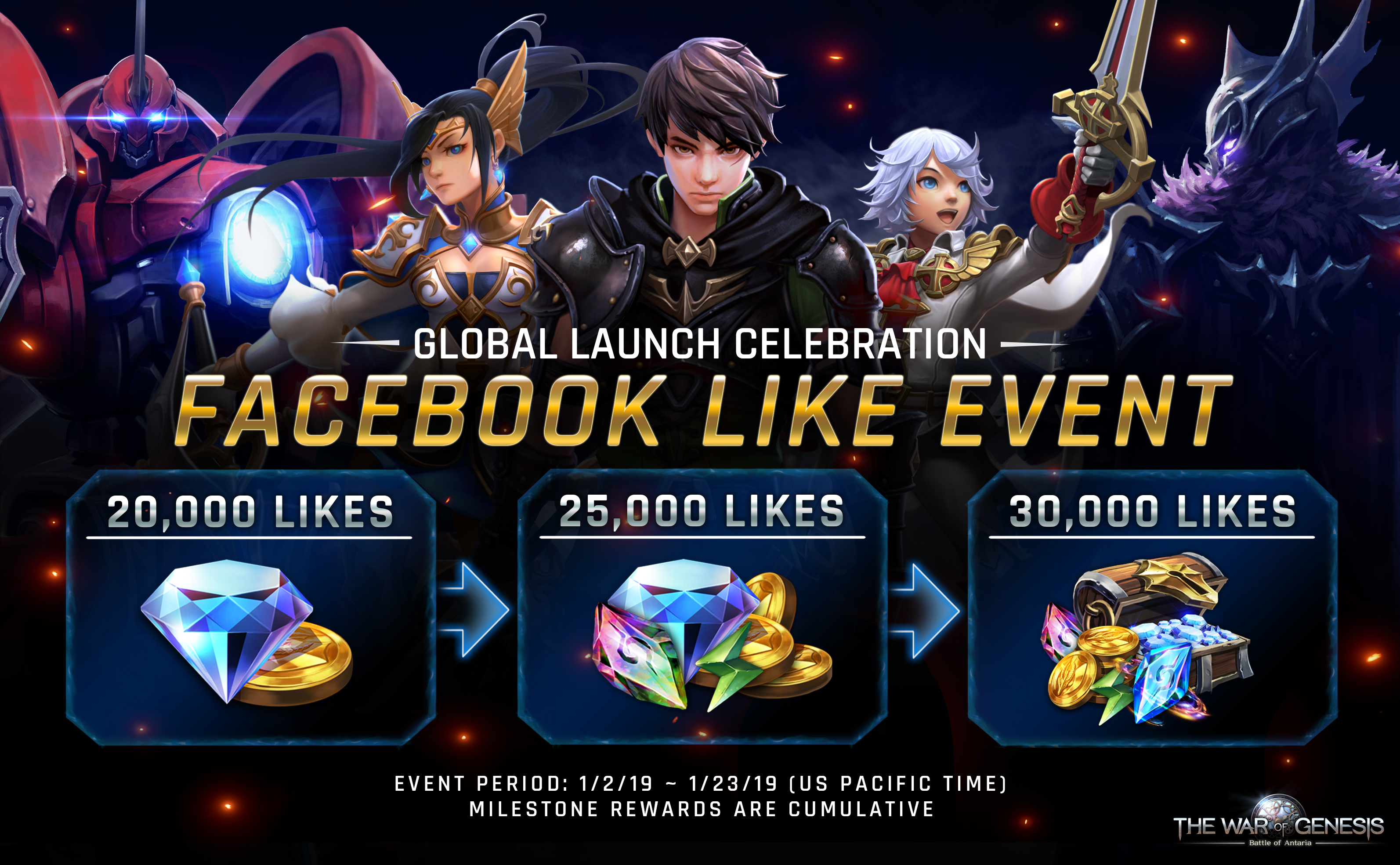 Milestones:
20,000 Likes = 100 Diamonds, 20,000 Eld
25,000 Likes = 200 Diamonds, 30,000 Eld, 100 Stamina, 100 Spirit Stones
30,000 Likes = 300 Diamonds, 100,000 Eld, 100 Stamina, 100 Spirit Stones, 50 Summon Stones
Based on the classic Korean PC games of the same name, The War of Genesis is a new take on mobile RPGs. By mixing elements of the Strategy genre with RPG systems, The War of Genesis offers a unique gameplay experience for all audiences. Equip your strongest sword, jump in your Machina, and take part in worldwide warfare.