Warner Bros. Games today announced the global launch of Mortal Kombat: Onslaught, a new real-time, collection role-playing game (cRPG) that features team-based kombat set in the legendary Mortal Kombat universe. Starting today, players worldwide can download the game for free on the App Store for iOS and Google Play for Android.
Developed by award-winning NetherRealm Studios, Mortal Kombat: Onslaught will feature the first mobile-exclusive, action-packed story centered on Shinnok's bid for destruction – complete with high quality graphics, cinematic cutscenes, and bone-krushing kombat. As the fallen Elder God seeks to regain his power by gathering relics from across the realms, players must come to Raiden's aid and build a team of fighters to persevere through massive real-time group battles and foil this evil plot.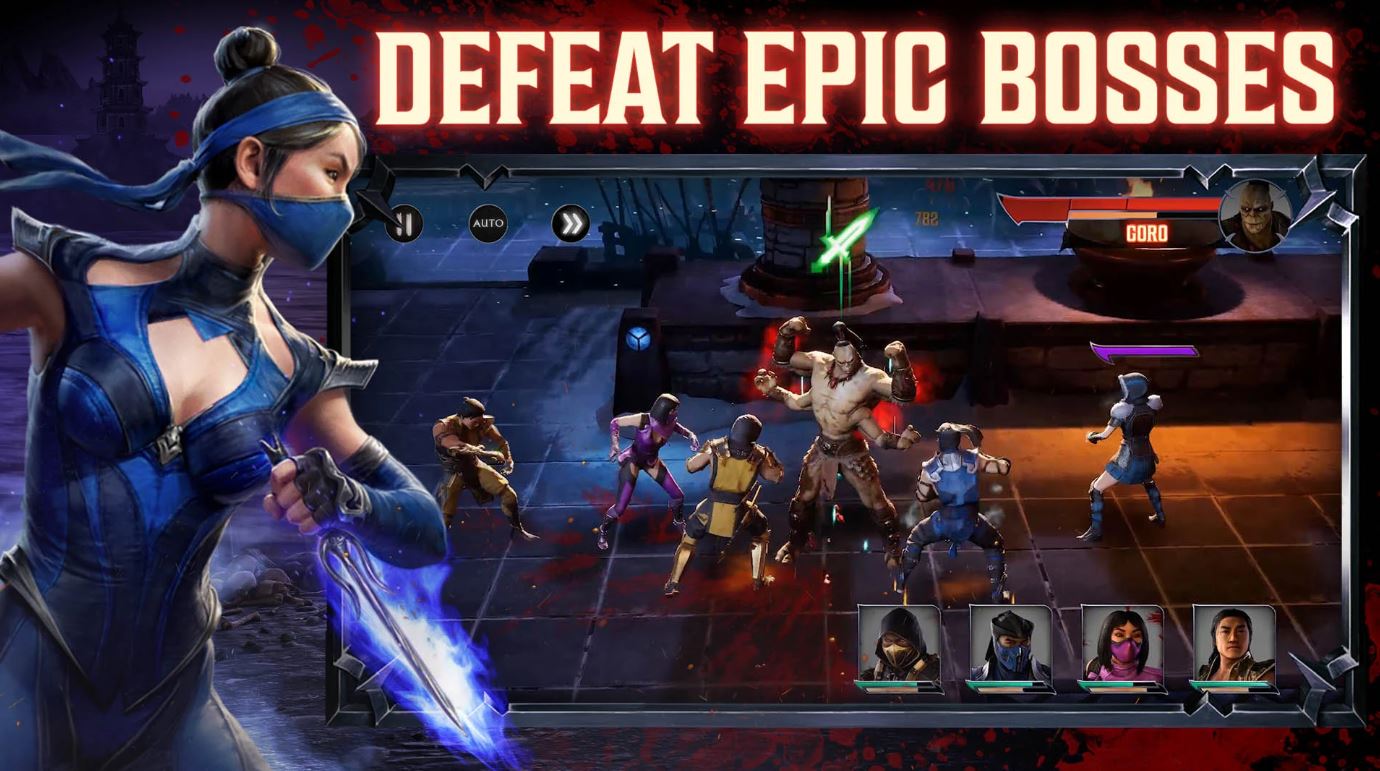 Mortal Kombat: Onslaught features a diverse roster of iconic characters including veterans like Sub-Zero, Liu Kang, Scorpion, Kitana – as well as rare, fan-favorite variants of klassic kombatants like Cyrax and Smoke. Players must collect and choose from a massive catalogue of Assassins, Warriors, Snipers and Defenders – each with their own unique Special Moves, Affinities and Passive Skills – to assemble a powerful team of four champions.
As players encounter progressively difficult battles, they must increase their Fighters' powers by evolving kombat skills including Kombos and Special Abilities, leveling gear, and equipping Relics, which are powerful items from Mortal Kombat lore that provide effect bonuses and even Fatalities. Kombatants will also be able to boost their skills in special Boss Tower and Chasm Modes, or enter the Arena to challenge other players across Earthrealm in real-time matches, earn rewards and climb the leaderboards in Player-versus-player (PvP) seasons.
Publisher
Warner Bros.
Platform