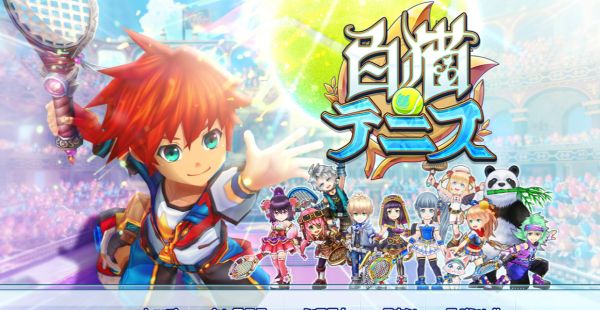 Colopl has just ninja launched their latest mobile game, White Cat Tennis (白猫テニス). If you're a fan of the series, you can now download the game on Japan's App and Play Store!
White Cat Tennis (Shironeko Tennis) is a Tennis inspired, Sports RPG based on the famous Mobile game, White Cat Project (Shironeko Project).
Developed based on the Colopl's Punicon system, Players are only required to use one finger to control your character's every move. The controls are very simple, you will only need to tap the screen to return the ball to your opponent, or, you can tap and slide the direction you want to hit your ball to.
The aim of the game is to climb the "Tennis Tower" while beating your opponents at every level. If you have played the original White Cat Project, you will find the character development system familiar as it is exactly the same. Players will need to collect different crystal shard and unlock your character's potential through the Skill-Tree System.
There are other things you can do such as improving your home ground or, take part in the 2 player co-op "PVP".
Publisher
Colopl, Inc.
Platform