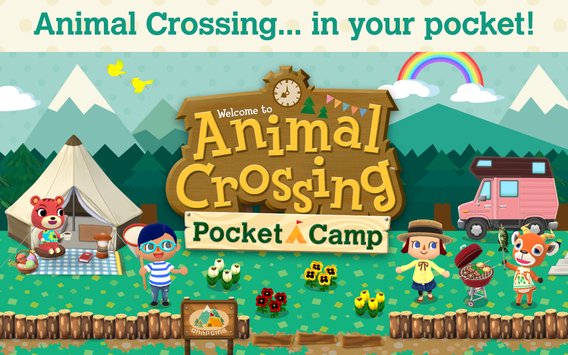 Nintendo has announced the official launch for Animal Crossing Pocket Camp. Players from these countries can now download the game from your local App or Play Store.
The mobile version for Animal Crossing is pretty much similar to the original console version. The game is scaled down to suit the mobile environment but you'll still be able to enjoy all the fun activities such as Fishing, Foraging, chatting with your animals and a whole lot of customization.
Players will take on the role of a Manager in a Camping Site. You're tasked to invite all kinds of animals into your campsite and fulfill their request. After fulfilling the requests, you'll be rewarded with materials to craft furniture and decorate your Camping Site.
While visiting different recreational spots, you'll meet new animals who could use a little help. They'll be looking for fish, fruit, bugs, and other things to get their camping adventures started—and when you help them out, you'll earn Bells and craft materials in return!
Publisher
Nintendo Co., Ltd.
Platform
Android Link
iOS Link