Alim has announced the launch of the long awaited Brave Frontier II. Fans of the franchise will find a great surprise from the game! Read on to find out more!
First up, I must say that the game plays almost the same as the original version with better graphics or rather a better resolution. Those of you who have played the original Brave Frontier will know how it's like. For those new to the franchise, you basically just tap on your character portrait to initiate an attack.
Now let's talk about Monetization. Firstly, there is no Gacha in the game. Every character can be unlocked by purchasing them directly. This is probably one of the most disappointing change that they made. Where's the fun of playing a Jmobile game without a Gacha system? Events are now gated if you do not possess the character which means you are force to buy every single unit in the shop. However, now that you have limited Gems, can you really buy them all? There's no way you can stay F2P now if you want to complete all events.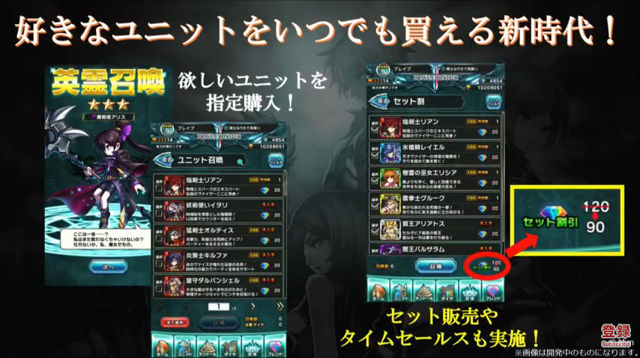 No more salt, no more multiple 5* in a single pull, Alim, why you got to take away the fun!
Rants aside, these are my thoughts after only 1 hour into the game. I guess we'll have to play a little more to see how things work and if the game is worth the wait, or will it turn out to be the biggest flop of 2018.
Publisher
Alim
Platform