Have you completed all the levels in Candy Crush and Soda Crush? Feeling bored waiting for the next few levels to be updated? Well here's a brand new series for you! Candy Crush Jelly Saga is the third instalment of the multi-billion Candy Crush Saga series published by King.com Limited. The game is currently soft launched in Spain and Mexico. Read on to find out more!
Apparently, there's a new player in town, the wiggling, jiggling Jelly Queen and she's here to challenge you to a game of Candy Crush Jelly Saga. Currently, there are 120 different levels for players to challenge and most of the gameplay and special candies are more similar to those of Soda Crush.
The highlight of the game is definitely the Boss mode where players will be able to compete with the Jelly Queen. The rules are simple, players will take turns making move with the Jelly Queen to compete for board spaces. As the Jelly Queen tries to spread her jam all over the board, players will need to spread your own jam and cover the whole board to win. Players can gain competitive advantage over the Jelly Queen by making special candies which you'll be rewarded with an extra move.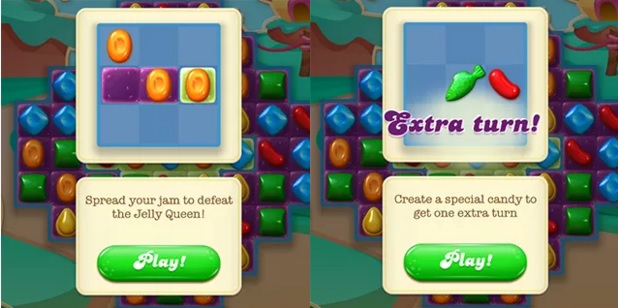 There are many other new game modes for players to challenge and based on the previous series, we know that this will definitely provide us with many hours of frustrating fun. Candy Crush Jelly Saga is currently in its soft launch, which means that the game will continue to evolve before its world-wide release. Based on the timeline set by Soda Crush, the game will probably launch within 6 months which most probably be the end of Q1 2016 to early Q2 2016.
Publisher
King
Platform