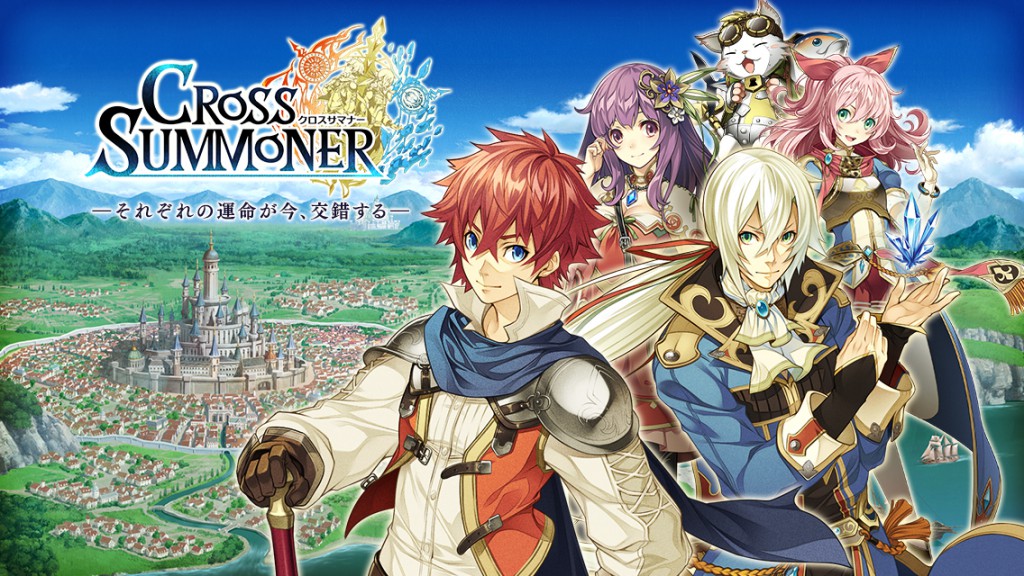 Call it soft-launch, pre-launch or whatever, the official launch for the game is tomorrow (9/9/2014). However, you can actually download and play the game now (you can't purchase gems yet though)!
Japan's Publisher Pokelabo has just announced their new mobile ARPG《CROSS SUMMONER(クロスサマナー)》. The game is set to launch in August but was slightly delayed till today. Graphics is based on the old FAMICOM – PlayStation giving older gamers a nostalgic view.  The game's combat is quite simple. Players will need to time and tap on the respective character portrait to activate their skills and chain combos.
Understanding your character skills is important as timing them to chain combos will affect your final score and in turn, affect the reward and experience you gain. Besides that, players are also required to take into account of the number of times left a character can use their skill (cooldown is relatively fast though) thus chaining combos can be quite challenging.
There are also limit breaks that players can cast which deals a huge chunk of damage to boss monsters.
The game is out now on the Japanese App and Play store (apparently its also on the SG/US app store). However, there are seems to be some problem for Android users to download the game as the official launch is actually tomorrow. Here's my friend code "OWh49v" Stay tuned here as I'll upload the apk as soon as I can find a working one. In the mean time, enjoy my short gameplay footage!
Publisher
Pokelabo, Inc.
Platform
Android Link
iOS Link
Language
Japanese