Dragon Spear, Side-Scroll Action RPG with infinite combo has expanded its availability to the SEA & Oceanian audience. Start your epic journey and adventure to a world of fantasy. Players from Singapore, Australia, New Zealand, Cambodia, Laos, Fiji, Palau (only iOS), Brunei (only iOS), Federated States of Micronesia (only iOS) can now download the game from your local Stores.
Dragon Spear is a side-scrolling Action Role-Playing Game. At the start of the game, Players can choose to play as one of the 6 different classes, Fighter, Gunner, Assassin, Knight, Swordsman or Sorceress.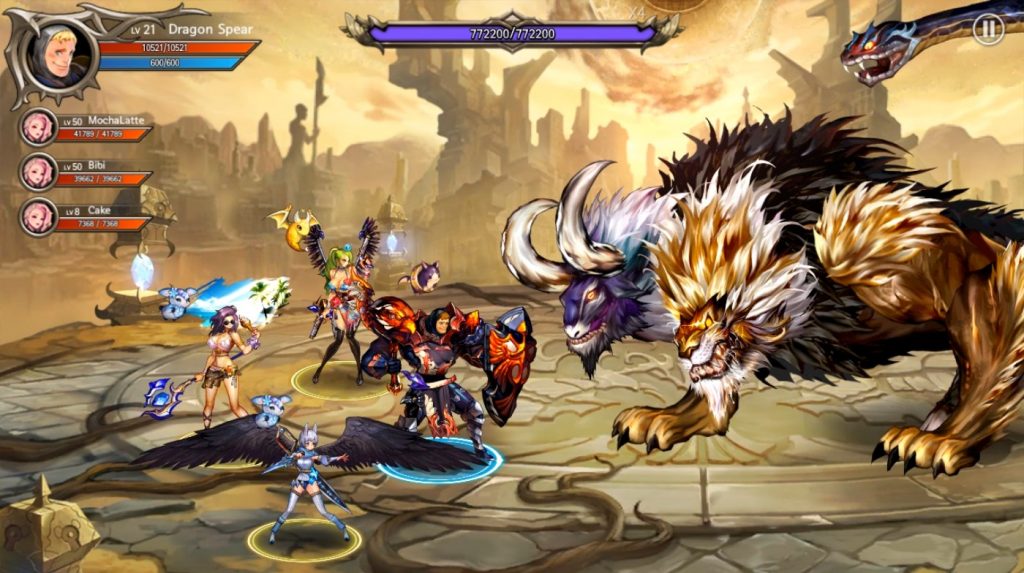 Game Mode
Story Mode: Start the adventure against the Master of Nightmare with 6 comrades!
Chasm of Abyss: Challenge the secret boss. Unlock when clearing a chapter with all S ranks.
Raid: Team up to 4 players to slay a gigantic boss in real-time combat.
The Divine Altar: Complete the Divine altar to get essential materials to enhance your skills.
Spirit Island: The daily dungeon will give you useful materials to make your team stronger.
Dark Arena: Compete with other nightmare hunters in 1vs1 or 3vs3. Make your way to the top!
Underground Labyrinth: Bring all your heroes out! Select up to 3 heroes in your account to challenge fearsome devils!
Publisher
Entermate
Platform