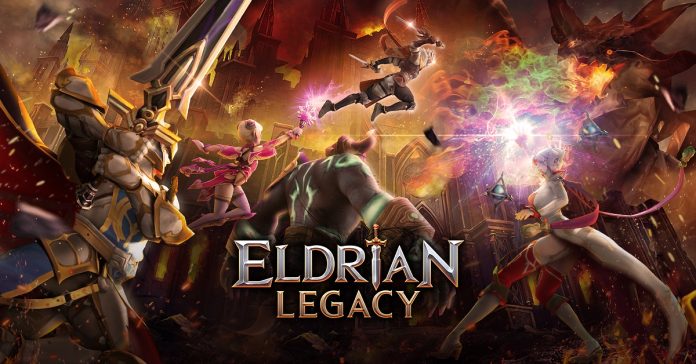 Joycity has announced the pre-registration event for their upcoming mobile game, Eldrian Legacy. Hurry and pre-register for the game now and get yourself some valuable prizes when the game launches.
Eldrian Legacy is an upcoming mobile RPG title featuring high quality graphic and strategical party play. Numerous unique champions will attract players who want to raise their own character with magnificent looks. And player can also create a party for battles and enjoy strategical party play using champion's elements.
Features:
Collection of Unique, High-Quality Champions!

37 unique units with flashy skills ready to meet you

Unique Champions with 6 Different Elements! Form a Strategic Party!

Create a party that suits each content by learning the relationships between the elements!

No Time to be Bored! Full of Exciting & Dynamic Contents!

Endless Contents such as <Adventure>, <Tower of Souls>, and <Battlefield of Glory> are waiting for you

No Such Thing as Failure! Experience your Champions Get Stronger with Exciting Contents!

Training system where you can evolve units by gathering Soul Stone! Enjoy the adventure as your Champions become stronger.
Pre-register for the game today and get yourself the following prizes when the game launches:
Event Period: 2016/07/04 ~ Until the official launch
Event Reward: 300 Diamonds, 10,000 Gold, and 50 Energy
Above information provided by publisher.