Chapter 2 of Dragon Blaze is now Live! With this update, everyone will get a free [SSS] Ally Card. Hurry update the game and start playing!
You've traveled through all of Dragon's Landing and come face-to-face with the dragon king Deathcrown, but the adventure isn't over. Unfold a new story in Dragon Blaze's Chapter 2 update and trek into the Forgotten Core to help the Quinque Draco restore peace and protection in the world. Dragon Blaze players can discover new characters, explore an unfamiliar map, and benefit from other system enhancements!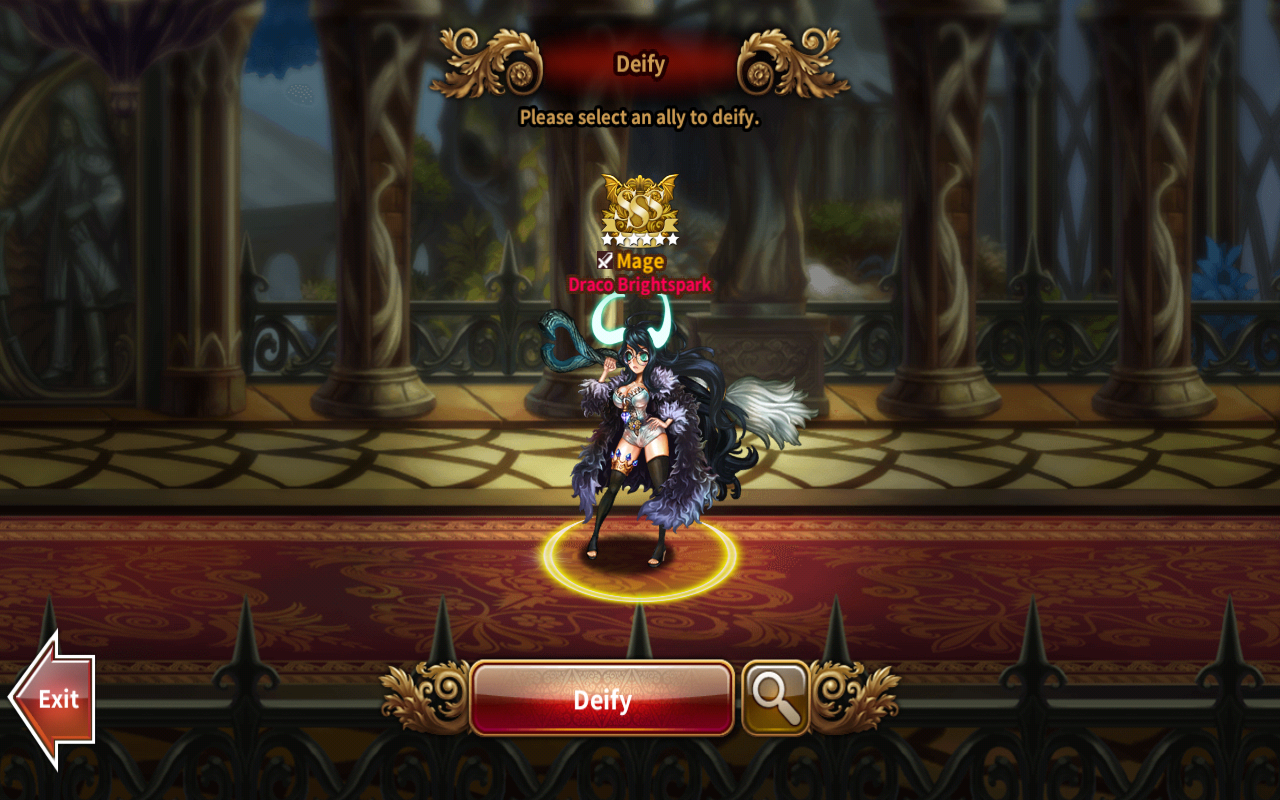 New Features:
Forgotten Core Map: Take on new challenges in 5 regions with 45 never-before-seen stages.
Increased Ally Slots and Character Level: Increase your potential with 70 maximum ally slots (up from 60), and a maximum level of 60 (up from 55).
Phoenix of the Flames Raid Boss: Attempt to defeat the newest raid boss, a fearsome flame-enveloped phoenix.
Recruit Elite Allies: Add members of the Quinque Draco, the strongest allies in the game, to your team:
o   Draco Deathcrown: The leader of the Quinque Draco, born to become the king of the living and the dead. Reduces the enemy's ATK when using a normal attack.
o   Draco Bloodwind: A beloved High Elf who wields the magnificent Starfury. Unleashes an explosive attack when using a normal attack.
o   Draco Blackaria: Her instrument can play the melody of life and death, while her pet tiger fights to protect her. Recovers the HP of allies when using a normal attack.
o   Draco Brightspark: Armed with Yggdrasil's Soul. Inflicts damage over the area and casts the Emblem of Demise for her normal attack.
o   Draco Greysoul: Wielding the Soul Sword, he can cut through even the souls of the living. Removes 1 positive buff from the enemy when using a normal attack.
Deify System: Upgrade and transform an ally into a member of the Quinque Draco through a new enhancement feature.
Note: The SSS Ally (found in your mailbox) is an additional reward given by Gamevil and it's different from the SS Ally card from the pre-registration. The pre-registration SS reward will be given to you guys on a later date.
For more information on Chapter 2, check the links below: