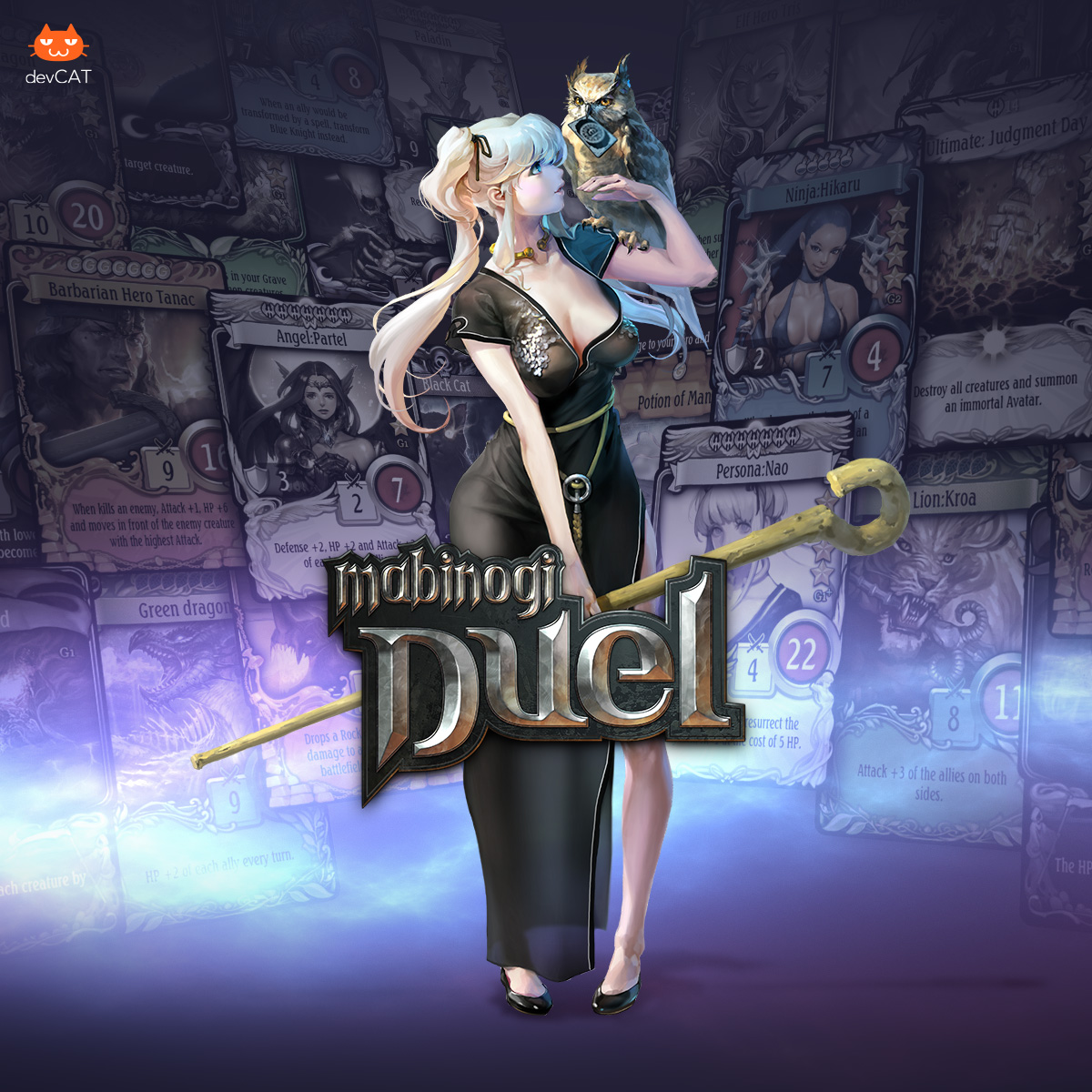 Nexon Co., Ltd has announced earlier today the released of their strategic mobile trading card game (TCG) Mabinogi Duel on iOS and Android platforms for players in Australia, Canada, Demark, Sweden, Finland, Norway and Malaysia as the game prepares for global launch. The new game, based on NEXON's acclaimed massively multiplayer online (MMO) game Mabinogi, offers a strategic card battle experience with a tactical deck building system. Mabinogi Duel is scheduled for global launch on iOS and Android later this year.
With a focus on strategic gameplay, Mabinogi Duel gives players new to the trading card genre the ability to pick it up and get going quickly. But the game also allows for more experienced players to continually fine tune their game plans and tactics as they take on their friends and other players globally.
· Generation 1 The Lord of Farkka: substantial single-player campaign, filled with colorful stories of a fantasy world, exiting cards, casting elves, goblins, warriors and witches.
· Player Versus Player (PvP) Arena: players enjoy real-time PvP battles and participate in various PvP events.
· Real Card Trading: players trade their own cards with other players via Soul Link system.
It's been a long while since I last saw a Mobile game with trading feature and I'm actually quite excited to see how it works and if there are any loopholes for exploitations. Too bad the game's not soft launched in Singapore. I'll just have to wait for the Global release or actually, you guys who can play the game can tell me how it works!
Mabinogi Duel is available now on iOS and Android in Australia, Canada, Demark, Sweden, Finland, Norway and Malaysia. Players can download the game via mobile device from Google Play and the App Store in the select regions.
Publisher
Nexon Company
Platform