Managed to come across this awesome new runner game from Korean publisher Mana Creative called Nanli Bluss (난리부르스). Read on to find out more!
There I was thinking that this is yet another Side-Scroller Runner game but something tells me that I have to try the game and true enough, the game is yet another runner game… BUT with some awesome Rhythmic feature!. Nanli Bluss  managed to combine music and side-scroller together and create a brand new experience for gamers.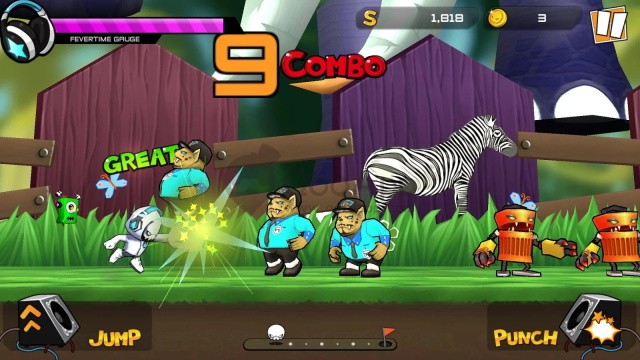 The game is simple to pick up and like most runner games, you punch monsters in front of you and jump about "eating" stars. However, with the music element, tapping Punch button at the precise moment will affect the final score. Players will need to listen very closely to the music and tap on the beat like most Rhythmic games to score a "Perfect" beat.
The developer invited quite a few famous DJs and Bands from Korea to produce the music and most of them are all catchy and really help the players to facilitate in timely attacks. The game is now available the App and Play Store so go grab it now!
Check out my quick gameplay:

Publisher
Mana Creative
Platform