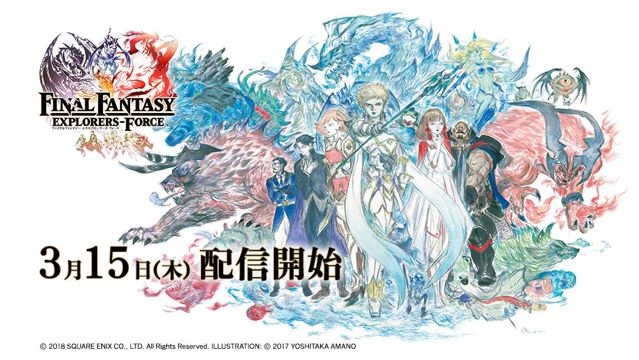 Square Enix has announced the launch date for their upcoming mobile game, Final Fantasy Explorers Force. After a few months of delay, the game will finally be launching in 2 days, 15 March 2018.
If you didn't know, this is the mobile version of the original Nintendo 3DS Final Fantasy Explorer series. Unlike Sword Art Online Integral Factor's Open-world gameplay, FF Explorer is a instanced based MMORPG where you can coop with 4 other players to take on different Missions or Raid bosses.
Can't wait till Thursday~!