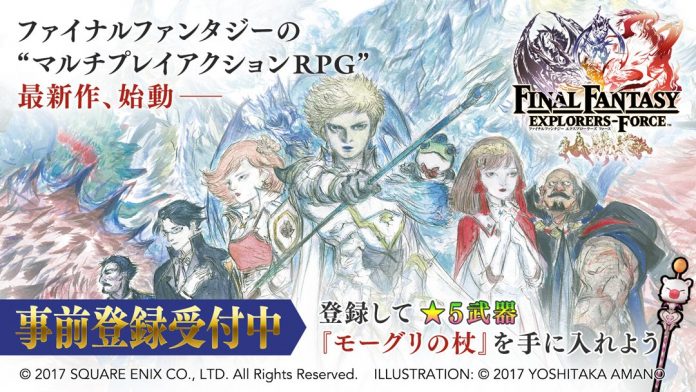 Square Enix has announced the pre-registration event for their upcoming game, Final Fantasy Explorers – Force. If you're a hardcore Final Fantasy fan, you'll not want to miss this one!
If you have played the original Final Fantasy Explorers on the 3DS some 3 years ago, you'll be glad to know that this is a brand new game based on the Explorers' universe.
Not much about the game has been revealed so far as there will be an official Press Release during the Tokyo Game Show (21st). However, the game is said to be a Multiplayer Action RPG with 5 player co-op system (#trytobedifferent).
Previously, it was speculated that the game will be similar to monster hunting games where you have to gather materials and craft items.
Additionally, there is a transform system where you can turn into the various Final Fantasy characters and make use of their special powers.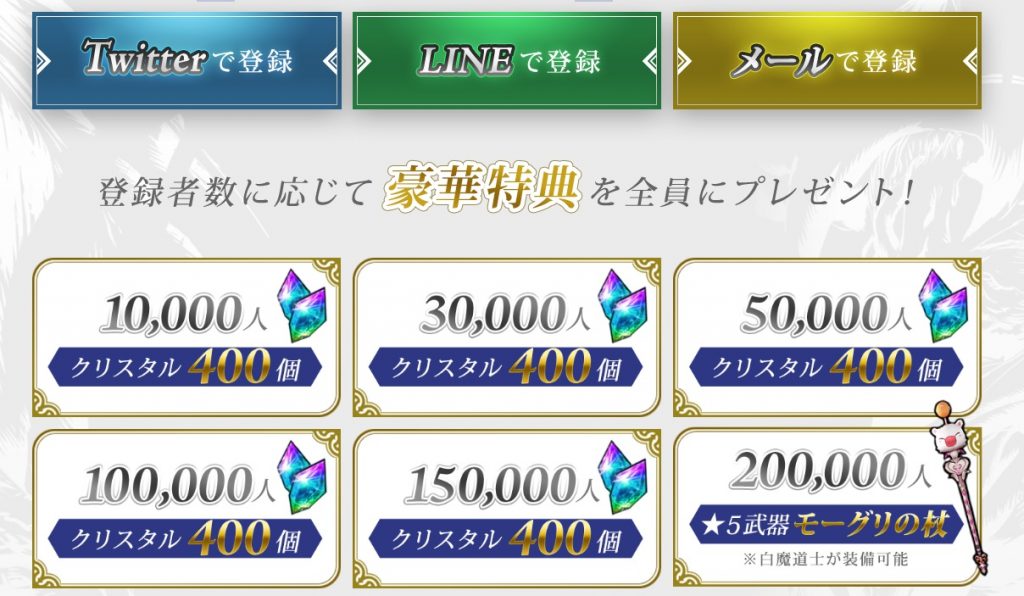 Pre-register for the game now to unlock various rewards. It seems that this will be another Weapon-based gacha game!