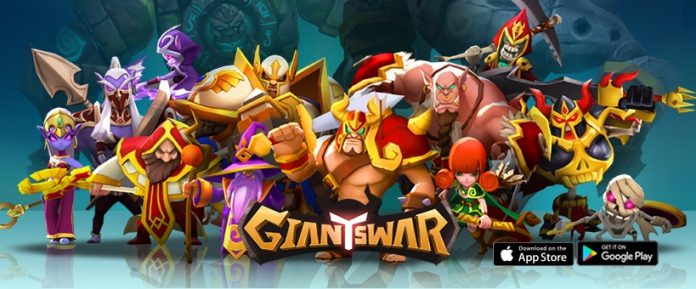 Mobile games publisher GAMEVIL and developer SINGTA are collaborating on a strategy RPG called Giants War, and users can participate in its closed beta test now. From October 16 to October 26, both iOS and Android users will have a chance to play the beta and give feedback for a chance to win rewards. Giants War has strong exploration and base building elements, and players will be able to progress through the world of Giants War with a high degree of freedom.
The closed beta test will be available for users in Canada, South Korea and the United States. Android users can download the beta from the Google Play Store, while iOS users should use the link provided below. Players who complete the beta survey will have a chance to win gift cards and more.
Giants War, developed by SINGTA, is a strategy RPG that emphasizes spontaneous exploration, hero building and community gameplay. Players can choose how they want to progress through the world, whether by venturing into uncharted territory or by participating in cooperative raids. The world of Giants War is as dangerous as it is wondrous, however. Players will need to manage their base and enlist the aid of Giants to protect their precious resources. To explore the world and conquer enemy players' bases, Giants War will give players a chance to acquire a colorful cast of heroes, each with their own unique skillsets.
Players who are interested in Playing in the Close Beta Test can click on the following links to download the game: