Get ready to explore a vast fantasy world and discover the truth behind the mysterious Guardian Stones.
Similar to most Korean RPG games (eg Summoner Wars), Guardian Stones is all about Monster rearing or in this case, Guardian rearing. Players will need to train and evolve their characters to become 6* Guardians so as to overcome different obstacles and raid bosses.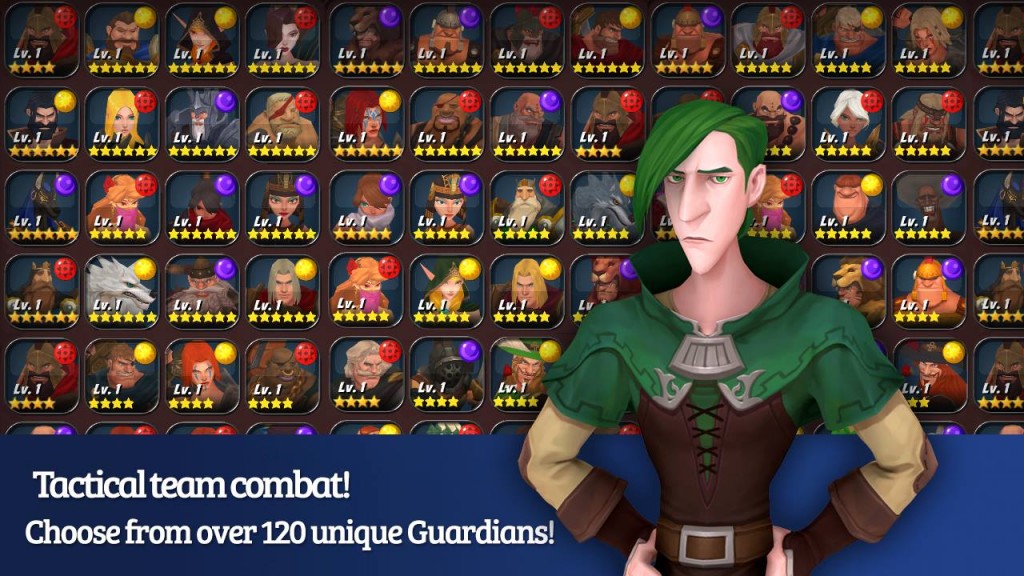 Gameplay
The game utilizes a simple turn-based combat system. Players will decide which guardians or main character to attack first.

Currently, the game doesn't have PVP (Should have one in the future) however, they do have a ranking system based on damage dealt on raid bosses.
Here's a short sneak peek of the game from the Korean server.

The game is slated to launch during September. Till then, you can follow their Facebook Page here
Korean Server
Publisher
NHN Entertainment Corp
Platform
Android Link
iOS Link
Language
Korean