Last week on 25th March, KLab held a Press Conference called "KLabGames NEXT VISION", to showcase it's upcoming mobile game titles in 2017. The games announced are based on 3 ideology, Japanese IPs, Global Growth and Original Creations.
BLEACH 死神 境 ‧ 界 – China and Asia version
First up, we have a brand new Bleach game! The game is co-developed with China-based developer, Kunlun Games.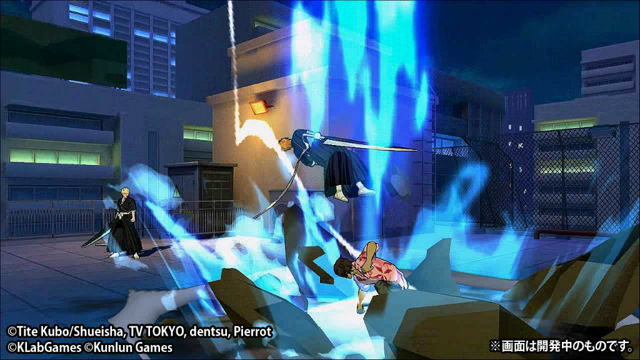 The new Bleach game is a mixture of Bleach + MMORPG + Action-based. From the trailer, it seems that character collection is through characters shards which is typical of a Chinese game.
Currently, The game is slated to launch in China and certain parts of Asia. KLab has not revealed any plans to release the game in Japan itself. This makes me wonder if the game will only be launch in Chinese…
Captain Tsubasa – Dream Team
Next up, we have Captain Tsubasa and his team of Soccer (Football) players. Players get to manage your own team of Soccer Players based on the pool of characters appeared in the Manga. During "combat", you'll be tasked to make important decisions for your players such as which skill to use to tackle or score a goal.
The game is slated to release in 2017. If you like Captain Tsubasa or you're just a soccer fan, remember to check back often for the game's updates!
Yu Yu Hakusho
This year is Yu Yu Hakusho's 25 years anniversary. What better way to celebrate this occasion with a brand new Yu Yu Hakusho mobile game?
Not much information about the game was told during the conference as the current development phase is only at 30% to 40%. However, I did managed to dig out 2 screenshots to share.
Shining Love
Next, we have something for the ladies! A brand new Rhythmic game based on the visual novel series, Uta no Prince-sama. The game seems like a male version of Love Live! School Idol Festival.
Mirrors Crossing
Mirrors Crossing is a brand new IP developed by Magnolia Factory. The game is developed based on Medieval history and is said to be a strategy game. Currently, there is no ETA for the game's launch. However based on the short trailer, I believe the game is still early in it's development stage.
Project Force – Temporary Name
Lastly, there is Project Force, an upcoming original title in development by KLab themselves. The game is slated to launch worldwide in the later half of 2018. Not much about the game was shared during the conference as the game is still too early in the development stage. However, they do hope that more information can be announce towards the end of 2017.
KLabGames NEXT VISION Official Site