Nexon had recently soft launched their upcoming mobile game, MapleStory Blitz. The game is currently available on both App and Play Store for Players from Malaysia, Philippines and Australia.
MapleStory Blitz is a real-time strategic castle defense game played on 3 lanes. Your job is to summon monsters strategically on any of the 3 lanes and quickly take down your opponent's castle. If you have played games like Clash Royale or the older castle defense type games, you'll definitely pick this up fast.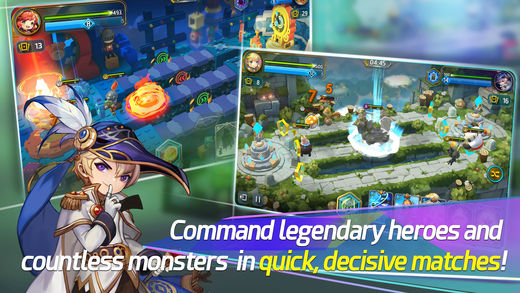 The unique (and weird) feature about the game is the camera angle. I'm not sure why the developers decided to use the "8 – 2 o'clock" angle because occasionally, the center lane can actually block the vision on the top lane.
If you're a true Maple Story fan, you'll be glad to know that you can collect a full roster of Maple's super cute monsters.
What are you waiting for? Go customize and build your very own powerful Maple deck today!
Publisher
Nexon
Platform