FoxNext Games has announced the launch of their latest mobile game, Marvel Strike Force. Marvel fans can now download the game from your local App or Play Store.
Marvel Strike Force is a turned-based RPG developed based on the Marvel universe. The game is played a little similar to Star Wars™: Galaxy of Heroes or DC Legends: Battle for Justice. Even the graphics and camera angle are the same.
An assault on Earth has begun and Super Heroes and Super Villains are working together to defend it! Lead the charge by assembling your ultimate squad, including Spider-Man, Doctor Strange, Groot, Rocket Raccoon, Loki, Elektra, Captain America and Iron Man, as you enter strategic combat against an all-new enemy threat.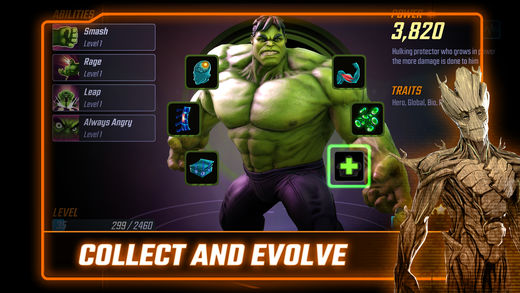 To be honest, in terms of gameplay, this is definitely not something new. In fact, the only selling point on the game is the Marvel IP. Unless you are a big Marvel fan, I'm not sure if you should play this.
Publisher
FoxNext Games
Platform