Marvelous has announced earlier today that they will be working together with Tencent to develop a brand new Story of Seasons mobile game.
Previously known as Harvest Moon, the Story of Seasons series is a Farm simulation game. Not only do you have to look after your crops, you will also need to manage the relationship with other villagers and eventually raise a family of your own.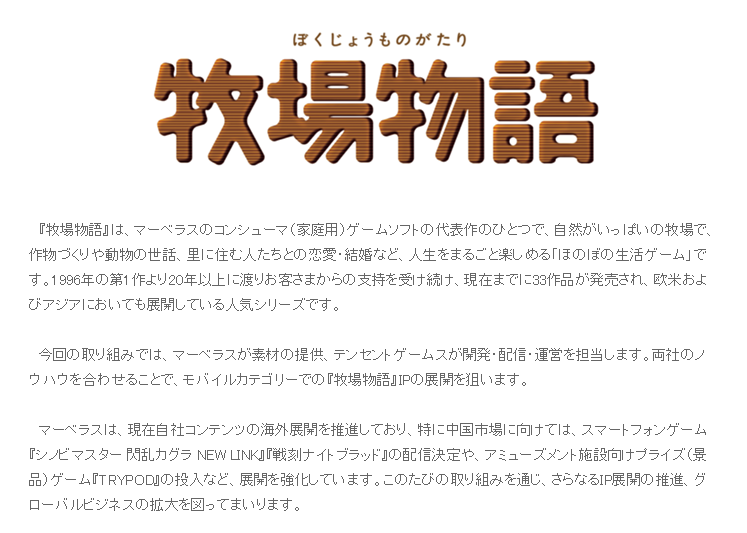 With this collaboration, Marvelous seeks to expand more of their game IP to the overseas market.