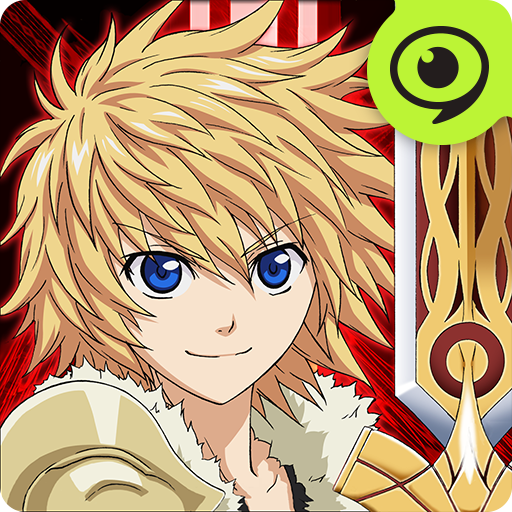 Gamevil has just soft launched Million Arthur in 15 different countries. The Official Launch will happen some time in July.
Previously launched on mobile in South Korea, Japan, China, and Southeast Asia, it is available today on Google Play in 15 countries, and will be available in North America, Central and South America, Europe, and select countries in Oceania in July.
Threaded with a rich storyline written by Japanese novelist Kazuma Kamachi, Million Arthur is an engaging adventure where players build an army, explore new territories, and defend Britain from invaders. As one of a million individuals able to draw Excalibur from its stone, each player receives the title of Arthur and has the opportunity to become the one true king of Britain. To prove that they are worthy of the throne, each Arthur must try to form the strongest force by recruiting and training the best soldiers or cards.
The game will have over 170 collectible cards featuring anime-style characters and artwork at launch, and will release new cards with future updates. Each card belongs to one of three factions and has distinct skills and stats, requiring players to strategically create and use their decks. The combination of Million Arthur's captivating story, exquisite artwork, and deep content help create the imaginative Arthurian world of Million Arthur.
GAMEVIL will publish the global version of Million Arthur, and will hold onto the story and illustrations that made Million Arthur a success in Asia, as well as expand the game with new content geared toward a Western audience.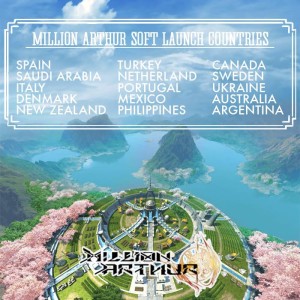 Million Arthur will be available on App Store and Google Play in July 2015. Players in Spain, Turkey, Saudi Arabia, Netherland, Sweden, Italy, Portugal, Ukraine, Denmark, Canada, Mexico, Australia, New Zealand, Philippines, and Argentina can download Million Arthur on Google Play today.
To be honest I doubt this game will succeed. Don't get me wrong, I like Gamevil as a publisher but releasing Million Arthur might not be a wise decision. It's true that MA was a huge success in Japan and Taiwan. However, the recent MA SEA and MA Thailand didn't really do well. CCG games are kinda outdated now with so many flashy games in the market. Also, MA2 is so much better in terms of graphics and gameplay. I really doubt Million Arthur will make its comeback. Anyway, we'll have to wait and see what Gamevil will do to revive this old genre.
Publisher
Gamevil
Platform
Android Link
Facebook Page

Language
English