After a slight delay on the iOS version, Mirrors Crossing is finally available on both iOS and Android. Players who are interested in the game can download it from Japan's App or Play Store.
Published by Magnolia Factory, Mirrors Crossing is an RPG game with a little Reaction/Rhythmic action to it.
Although the game is also played on a 3×3 board, this is not a Chain Chronicles type game. I guess you can say that the game is a little similar to a Rhythmic Action game.
The objective of the game is to slide 3 squares on the 3×3 board to initiate an attack on the enemy. You can only initiate an attack if the square you selected are of the same lane as the incoming monsters. Also, while fighting boss monsters, you can avoid the boss's attack by sliding on the squares the boss is not targeting (the tiles will turn red).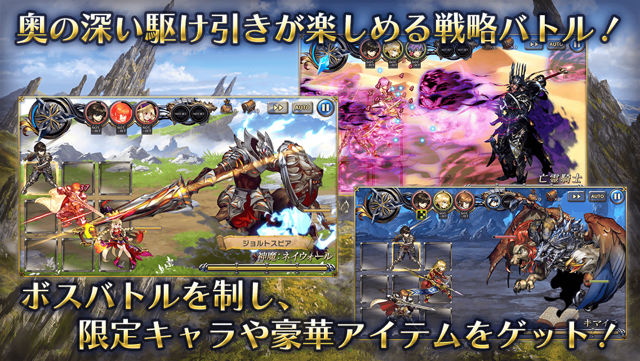 The game's gacha is something I really hate which is similar to Fate/Grand Order. In FGO, you had to Gacha characters and essence on the same banner. It's worst for Mirrors Crossing as you have to gacha characters, weapons and guardians, all on the same banner.
Nonetheless, Mirrors Crossing is actually a pretty unique game in terms of it's graphics and gameplay. The sound track for the game is also good and highly recommended by some of our frequent Paoders (Yes I decided to call you guys Paoders after 3 years).
Publisher
Magnolia Factory
Platform