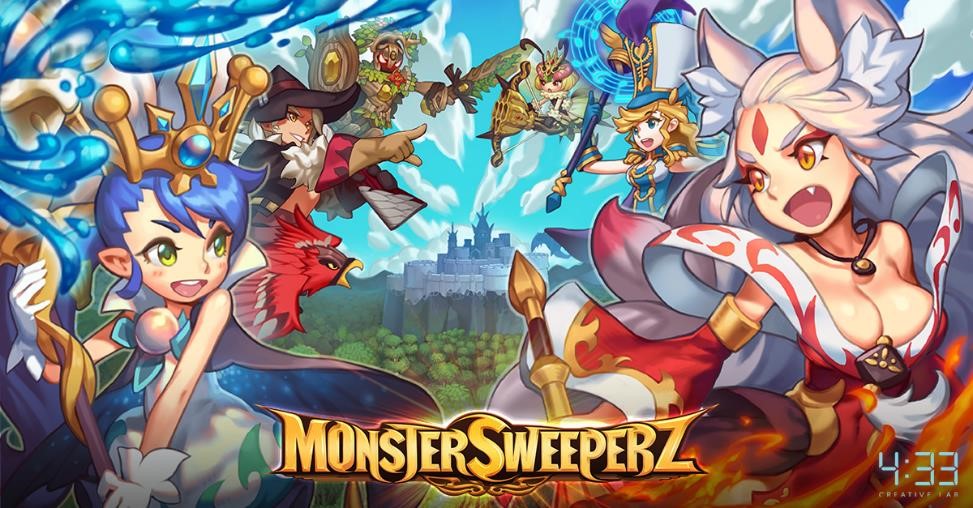 4:33 Creative Lab has announced the release of Monster Sweeperz on both iOS and Android. The free-to-play shooting RPG that was previously released in Korea is now available in 6 languages at over 23 countries including Singapore, Malaysia, Philippine and Thailand.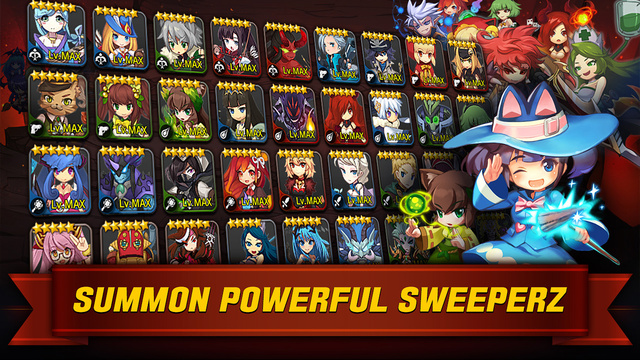 Monster Sweeperz, developed by SALADBOWL Creative Co., is a fast-paced shooting RPG in which a player assembles a team of unique 2D characters and battles through monsters on a tank. Players will have to protect their tank against waves of enemies' attack by shooting and evading with the swipe of their finger. Also, by strategically unleashing  unique powerful skills each character possesses such as Blast Boom, which summons a meteor at mid-range to decimate enemies, Immune, which grants the tank invincibility for a short period of time, and many more to help lead the army of Sweeperz  to victory.
What I really like about the game is it's auto-attack feature. The AI controllers can avoid enemy projectiles more accurately than human reflexes can do (maybe because I'm just slow). One thing to note, the AI controls will not move to the direction of Buff Drop's location so you'll still have to manually tap on the position to acquire buffs.
Game Features:
Customize your crew from over 400 adorable characters of different classes, skills and elements
Conquer over 100 stages and various single & mission modes
Shoot together with friends and help each other to advance
Participate in daily and weekly challenges on the Monster Rush leader board.
Publisher
4:33 Creative Lab
Platform