Bandai Namco has announced the launch of their latest mobile game, Naruto x Boruto Ninja Voltage (NARUTO X BORUTO忍者BORUTAGE). Players can now download the Japanese version on Japan's App or Play Store.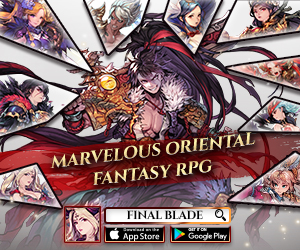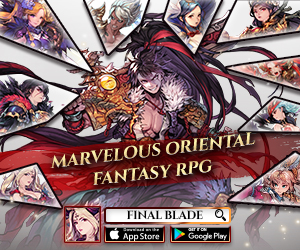 Unexpectedly (since I did not play the beta), this new Naruto game is actually a combination of Action RPG plus City Builder plus Tower Defense game.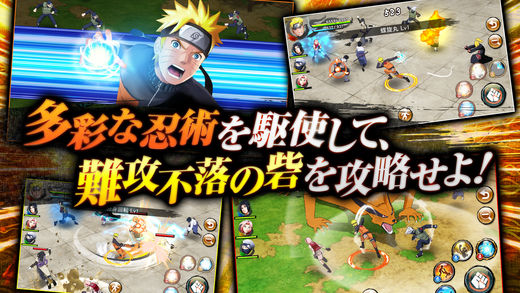 The main story begins when Sasuke deciding to leave with Orochimaru to plot on his revenge. In missions, Players can bring along a party of 4. However, you can only control your "Leader" character while the others will automatically fight alongside.
Surprisingly, combat in the game is super fast pace. It feels like playing an ARPG on x3 speed. Expect to get damaged a lot in the game especially when there isn't a dodge button. Also since this is a Naruto (Ninja) game, there will be tons of traps lying around the map waiting for you to spring on them.
The character development in the game is similar to the one in One Piece Thousand Storm. Players will need to gacha for Skill or Scene cards and equip them on your characters to increase their stats. The characters itself can be unlocked by playing through the main story campaign. You'll also be able to collect character shards to upgrade the Star level of your characters.
The next unique feature about the game is the Castle Defense system (in this case Village Defense). Players can set up traps and mazes to defend yourself from enemy pillage. There are a few defensive formations you can unlock in the game. You'll then need to buy traps and place them strategically to defend. It's a little similar to playing Clash of Clans but Naruto Style.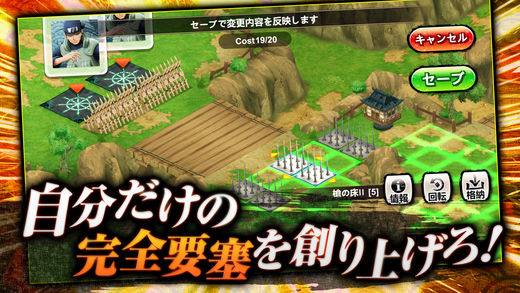 Although Bandai Namco did confirmed that they will be releasing an English version, there is still no news on when will that happen. However, based on the current Naruto Ninja Blazing game, they might possibly make it within a month. For now, you can just try out the Japanese version and get a feel on how the game goes!
Publisher
Bandai Namco
Platform