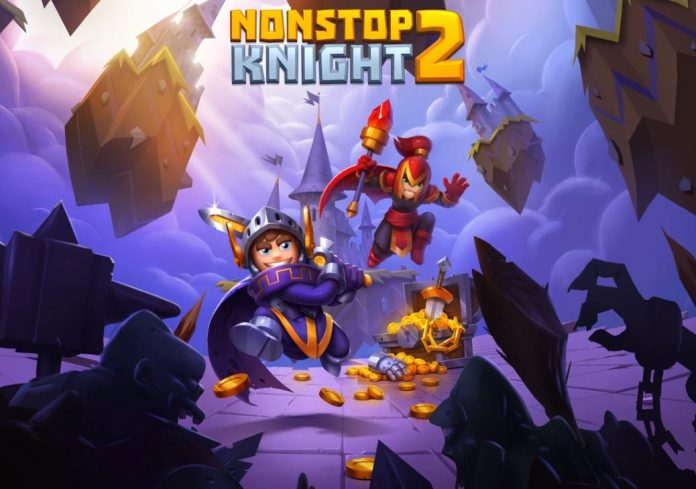 Flaregames and Kopla Games are incredibly excited to announce that Nonstop Knight 2, the ultimate action RPG on mobile, is now available to download for free on the App Store and Google Play!
With considerably more enemies and bosses to take on than in the original Nonstop Knight, each hellbent on taking you down in their own ways and demanding different tactical approaches, your choice of gear is just as important as the upgrade paths you pursue with expanded Skills and Talents.
Nonstop Knight 2 also features persistent progression, the Ascension system of the original game removed, meaning that decisions over your Skills, Talents and loot will impact the way you play over your entire journey with the game – including returns to completed dungeons on higher difficulty settings.
Even more excitingly, the Knight no longer has to be a lone wolf. Nonstop Knight 2 players can join guilds, embark on guild quests for bonus rewards and even have the AI-controlled Knights of their guildmates join them when battling through dungeons.
Meanwhile, those who prefer to test their skills against others can participate in weekly tournaments that demand players adapt to their changing rule sets. Only Knights equipping special tournament gear will be eligible for these, with powerful rewards awaiting for those who reach certain milestones. Alongside this is the Badlands, a new endless mode which serves as a proving ground for Knights to benchmark their skills and make a statement on the leaderboards.
Publisher
Flaregames
Platform