Joycity has announced the pre-registration event for their upcoming mobile game, Oceans & Empires. The game is slated to launch "very soon" so hurry up and pre-register for your rewards!
Fancy build your own empire on an island? Oceans & Empires got you covered! Build up your own oceanic empire via a fleet of ships and an island base, you must battle, trade, and build alliances in a fully featured PvP environment.

Boasting a level of depth unseen in most mobile titles, Oceans & Empires allows you to visit 60 unique cities where you can trade a range of items that affect a fully functioning economy. You must then battle either other players or a range of underwater beasties through a real-time battle system.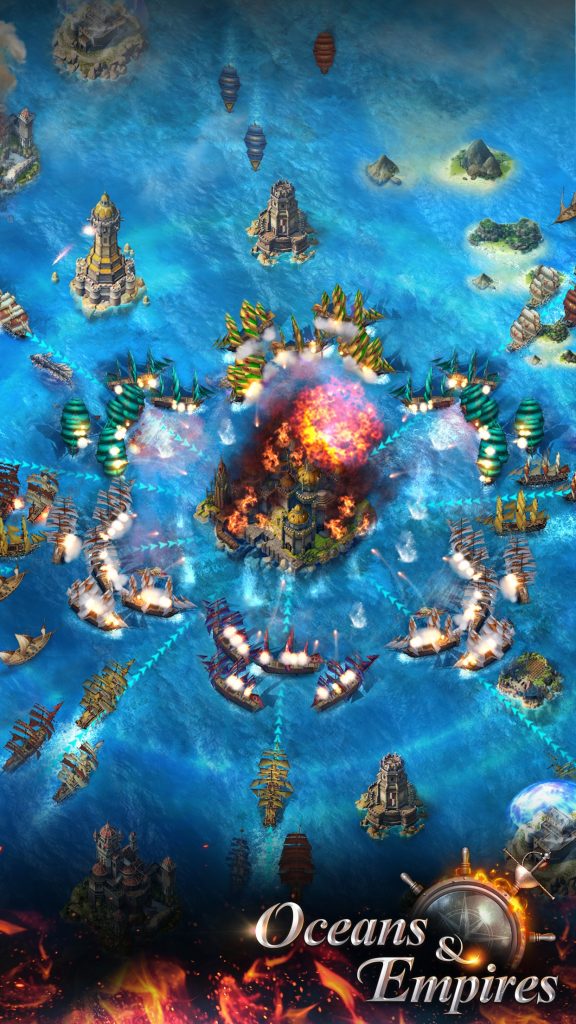 Oceans & Empires is war strategy simulation game designed for not only hard-core gamers who love war and plunder, but also people who might be interested in the Age of Exploration.
Pre-register for the game now and get yourself the following awesome reward when the game goes live!