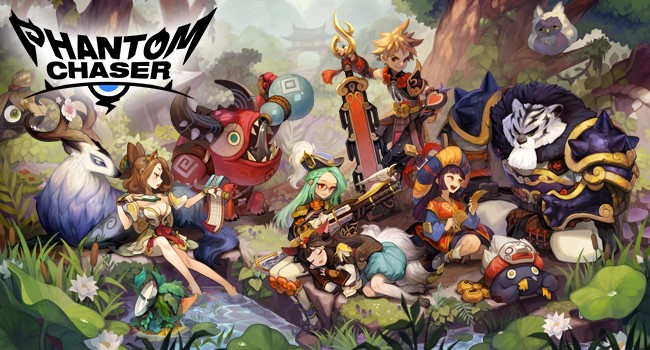 Floppy Games together with Glohow has announced the pre-registration event for their upcoming mobile title, Phantom Chaser. Pre-Register now to get exclusive rewards on day of official release.
Enjoy an epic fantasy storyline that brings you to experience more than 130 unique Phantoms from both Western and Eastern myths and legends.  Impressive quality of graphics which was awarded 'Best Graphics' from Unity Korea Award 2017. Exciting gameplay with strategic control to win over foes and opponents.
Phantom Chaser is an RPG with stunning graphics and a unique storyline and features to differentiate itself from the many pre-existing RPGs. Follow the Phantom Hunters in an epic story to defeat the mighty evil, encountering all sorts of Phantoms from myths & legends around the world. A unique feature, 'Mimic', allows your characters to be possessed by a Phantom to strengthen powers during combat. 'Mimic' enriches the gameplay giving countless possibilities to overcome obstacles. Packed with other numerous features & modes, this will keep the players going on for days and months.
Phantom Chaser will support 7 languages which are English, German, French, Taiwanese, Chinese, Vietnamese & Korean.
Pre-register Here
Official Facebook Page