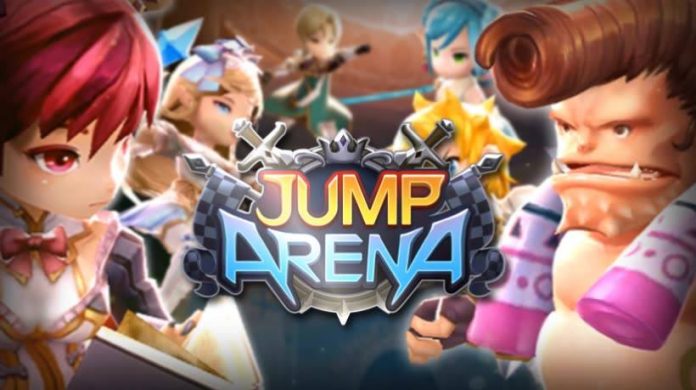 Came across a pretty interesting 1v1 PVP game called Jump Arena. The game is published by Neowiz and was featured on both App and Play Store.
Jump Arena is an old-school platform Jumper game made interesting with it's PVP element. I remember when I first gotten my first Smartphone, I would spend hours playing Frog Jump, just to beat the high score set by my University friends.
At the start of the game, you get to pick 1 of the 6 characters in the game, each with different stats and unique abilities. Players are will be able to upgrade your character's stats by spending ingame gold or gems.
The objective of the game is to jump as high as possible and beat your opponent within 100 seconds. Matches are played in real-time which makes the game even more exciting when you're winning or frustrated when you're a few hundred meters below your opponent.
Along the way, there will be assisting objects that can either help you jump higher or pesky traps that will cause you to fall into the rising lava pit. Once you fall into the pit, you pretty much lose the game unless your opponent suffer the same fate.
If you need something a little casual and yet some competitiveness, Jump Arena is definitely worth a try!
Publisher
Neowiz
Platform