As we approach closer to the launch of Samurai Rising, Square Enix has released more information about the job system in Samurai Rising. Read on to find out more about the different jobs!
Warrior
Weapon : Sword
A well-balanced class in terms of Offense and Defense. Specialised in Melee attacks.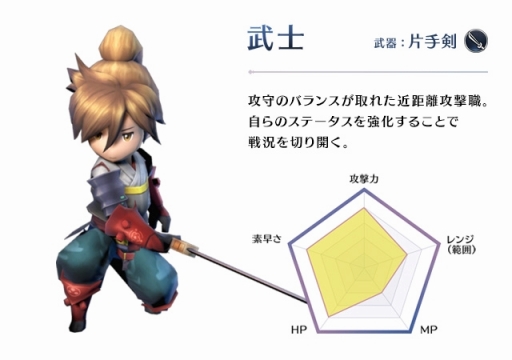 Black Mage
Weapon: Staff
Powerful long-range AOE attacks. Great for taking down large packs of enemies.
White Mage
Weapon: Staff
Specialises in long-range attacks. Healing magic. Increases survivability of the party.
Dragon Knight (Dragoon)
Weapon: Spear
Jumps into the heart of the enemies and deal great AOE damage. Fast melee damage. Decent Offense and Defense stats.
Monk
Weapon: Gloves
High HP and High Attack Power. Specialises in close combat.
Hunter
Weapon: Bow
Specialises in long-range attacks. Fires shots quickly to prevent enemies from approaching. Best attack from safe distance.
Thief
Weapon: Dagger
Melee attacker. His attack-speed compensates for his low attack power. Good at inflicting status effects.
Red Mage
Weapon: Sword, Staff
A multi purpose class capable of fighting with Power or Magic. He's also able to do recovery magic for allies and weakening magic on enemies. Basically a jack of all trades.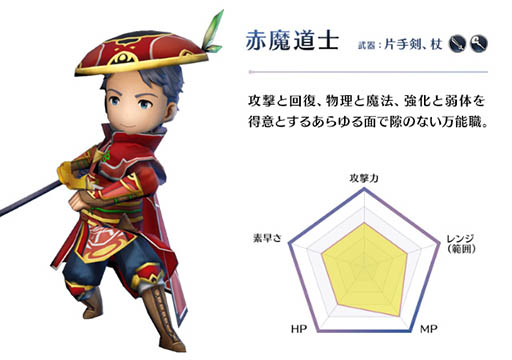 Samurai
Weapon: Sword, Dual-wield
High HP and Defense. Great AOE capabilties at close range.
Taoist
Weapon: Sword, Dagger
Magic user who fights with elemental counter to the enemies.
Artisan
Weapon: Hammer
Powerful and destructive short-range attacker. Well adept in Offense and Defense.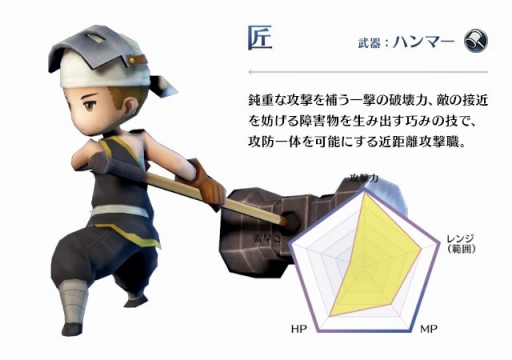 For more information on the game, do remember to check out their official website here.