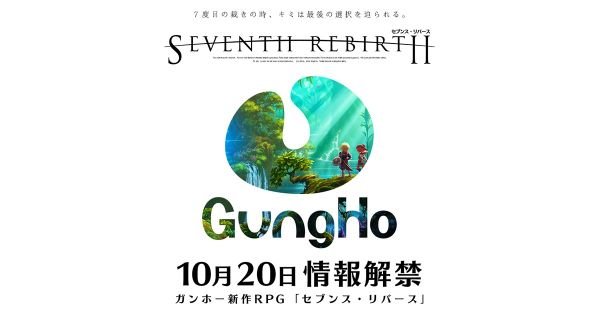 GungHo has recently released a new teaser website for their upcoming mobile title, Seventh Rebirth (セブンス・リバース).
It's been awhile since the once top publisher in the world release a new mobile game. They have been very quiet for the past year. However, I'm really excited for this upcoming release as GungHo's games are usually innovative and of high quality.
More news and information will be released on the 20th this month so check back here again to find out more about the game!