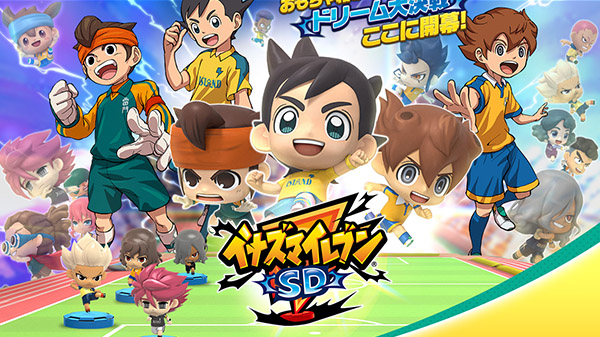 Level-5 has announced at TGS 19 that they will be launching their latest mobile game, Inazuma Eleven SD this coming October.
Inazuma Eleven SD is a 5v5 soccer game played by flicking your fingers (on your Players). The game uses this figurine type graphics for its character design which I really like. It reminds me of the recently shut down Pokemon Duel.
Currently, we know that the game has 2 main game modes, Story and PvP.