IWPLAY World has announced the pre-registration event for their upcoming mobile game, The Tale of Five Kingdoms (王國5:繼承者). This Traditional Chinese version will be published in Hong Kong, Macau, Taiwan, Singapore and Malaysia.
The Tale of Five Kingdoms is a Hero/Monster Breeding RPG. The game feels like an upgraded version of King's Raid with better graphics and slightly more complicated gameplay.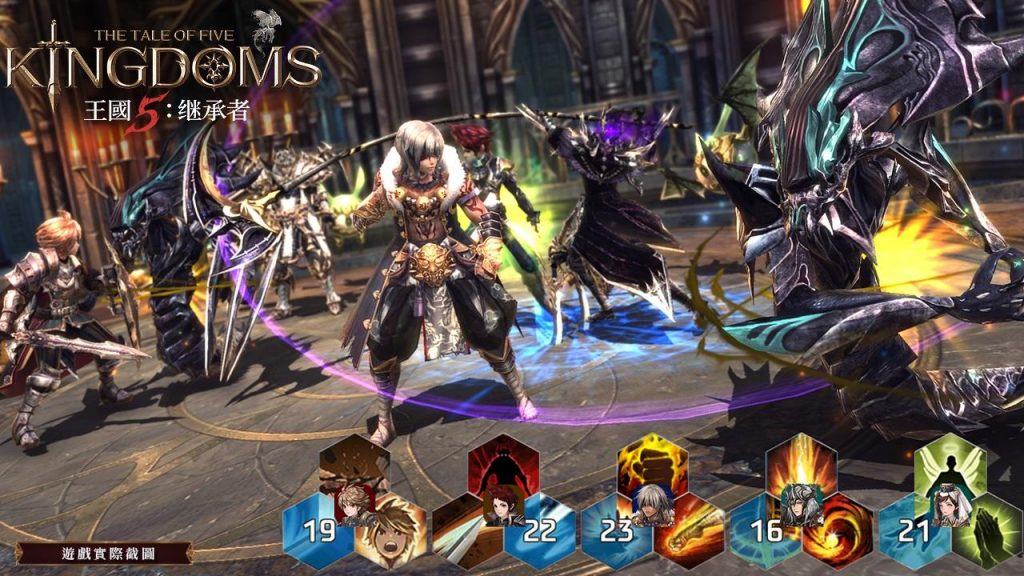 Here are the screenshots for the five kingdoms. I shall not attempt to translate lolx.
IWPLAY World has also invited popular influencers from the 5 publishing countries to shoot a Promotional Video for the game. They are, "How How" and "小熊" from Taiwan, "史萊姆" from Hong Kong, "雞 Wing" from Macau, "Jonathan" from Singapore and "虹玲" from Malaysia.
The game is slated to release very soon (I'm guessing next week), so hurry and pre-register now!