Koramgame's latest mobile game, Twilight Lore is now out on the Japanese Android store. Those of you who wants an alternative game for Brave Frontier (with tons of fan service) can try the game out.
Twilight Lore is a Tap battle game played very similar to Brave Frontier. The plot for the game is the war between Vampires and Humans versus Monsters of the dark. The main character is a female Vampire and her chaperon Human boy turned vampire who sacrifice his own blood to feed the dying Female Vampire. Together, they will meet other different vampire allies and defeat the mysterious evil forces.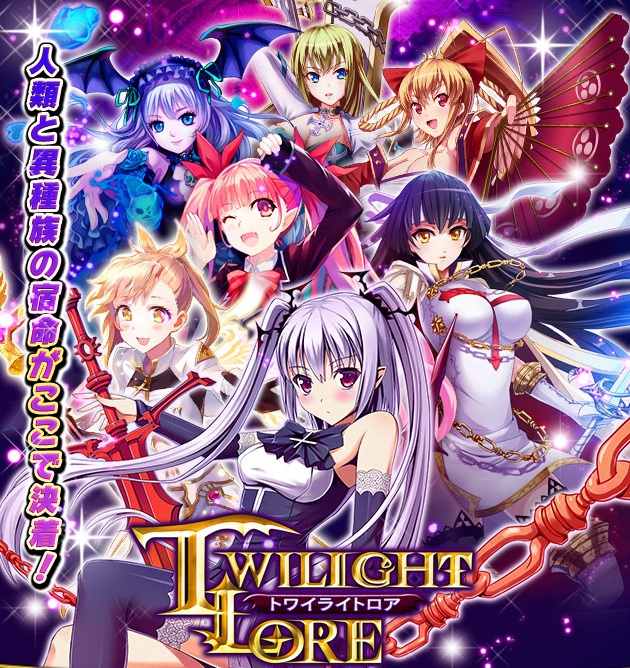 The game has a decent amount of fan-service characters and also famous voice-actresses to dub the game. If you're getting bored with BF and want an alternative game that is closely similar, try Twilight Lore out!
Here's a short gameplay video that I took:
Publisher
Koramgame
Platform
Android Link
Language
Japanese