A month ago, I posted the pre-registration for the game and this week, it's finally released on the Android. iOS released today
White Cat Project is supposed to be a new revolution in the ARPG genre where players need only to use 1 finger to play the game. Indeed the game is made to play with 1 finger however, the controls can be a little difficult for people with fat fingers like me 🙁
Gameplay
Similar to most Action RPG games, players will control a team of four heroes plus another friend's hero to overcome different stages. It's basically a hack'n'slash game with the only difference of the controls. Players will have to drag around to screen to move your character, tap on the screen to attack, and hold + slide to use your skills. At any one time, players will control 1 character (with the option to swap any time) while your friend's character will assist you from behind. The AI for the friend's character is pretty bad thus never ever rely on them to beat your enemies. There's also a town management system in the game where players will earn gold or increase stats for your heroes' adventure.
There are 2 things to Gacha for the game, one is the heroes, and the other will be the weapons. The highest grade is a 4* thus don't be surprise that after a day restarting your account, you still do not obtain a 5*.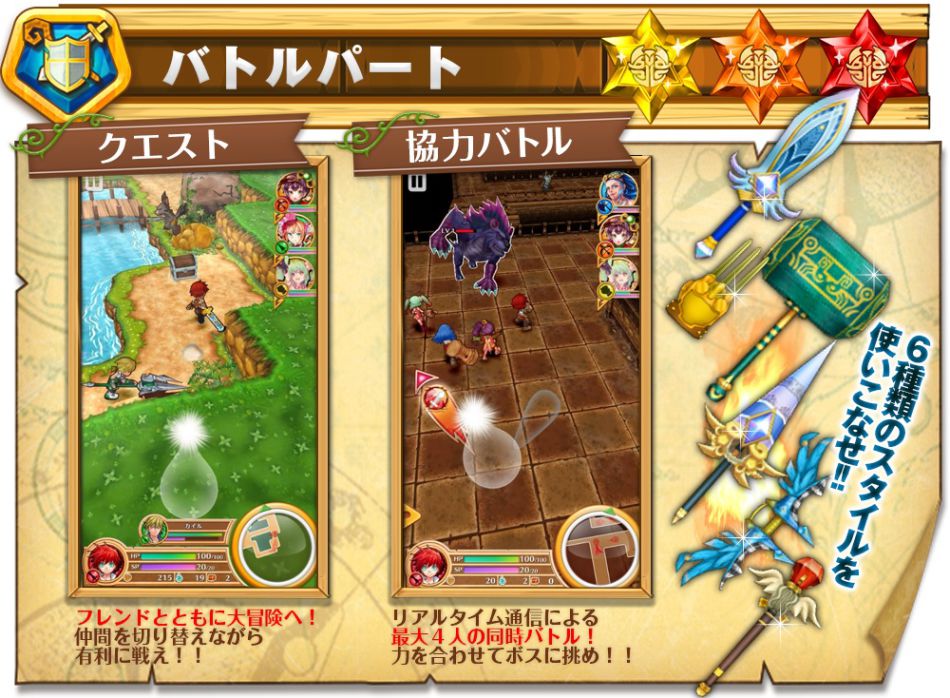 Apparently, the dialogues of the game is fully voice-over-ed, thus making it more lively even if you do not understand Japanese.
Here's my short gameplay:

The game is currently available in the Japanese Playstore and I've included the Apk to download below. The iOS version is currently having it's pre- registration however, because it is very difficult to pre-register for the game (unless you can read Japanese well) thus I will not include the link.
Company
COLOPL, Inc.
Platform
Android Link
iOS Link
Download APK here
Language
Japanese